A Trump Card for Regulation?
Mike Wilkins
Business Development Manager, Derivatives at Fidessa
As a member of Fidessa's derivatives team, Mike is focused on the multi-asset trading requirements of global and regional FCMs, money managers and commodity trading houses. He has extensive experience in the listed derivatives trading business having begun his career as a Chicago-based execution trader, before moving onto the floor where he spent 4 years as an independent trader active in the fixed income and commodity markets. He subsequently spent eleven years in business development and product specialist roles in the vendor space.
A Trump Card for Regulation?
19.01.2017 11:45 am
It's difficult to argue against any sensible form of regulation that ultimately makes the financial markets fairer and safer for all participants, but implementing and complying with all the new rules that apply across our industry is, undeniably, a very costly business. So when President-elect Trump's newly sworn-in, eager-to-please United States Congress puts forth a bill which could force regulators to revisit and modify their rules every few years in an effort to prove that the "benefits of the intended regulation justify the costs", you have to wonder how this will play out.
Consumers crow about the "bad guys" in Wall Street pushing up the price of gasoline and shrinking their pension pots. Financial institutions include the costs of complying with new regulation as an explicit line item on their earnings reports. And, weighed up against big business, politicians will always claim to have at heart the best interests of the man or woman on the street. Especially those who run on a "populist message" of making their country great again and draining the metaphorical swamp.
The impact of regulation is notoriously difficult to measure, so what metrics do Trump's folks have in mind, I wonder? And how best to keep the oft-uneasy peace between Wall Street and Main Street? With the winds of change blowing across the White House lawn at gale force, I guess time will tell.
John Burgos Mindgate Solutions
Innovation and technology usually go hand in hand. Therefore, for innovation to be fully realized, the technology that enables the innovation must be adopted as well. During the last 5 years, we have had innovations from Google, Apple, Read more »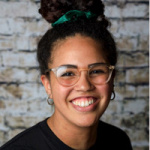 Gemma Doswell Paybase
In what feels like an ever-changing regulatory landscape, IR35 is yet another addition to the evolving contract/freelance/off-payroll space. But, as we firmly advocate at Paybase, regulation should not be looked at as a deterrent. It's put in place Read more »
Free Newsletter Sign-up