Adopting new payment technologies seamlessly
David Allan
Director of Customer Operations at Ingenico Enterprise Retail
David Allan is the Delivery, Service, and Operational Lead at Ingenico Enterprise Retail for Northern Europe. An expert in implementing large-scale complex IT Transformation projects and with over 20 years' experience in the field, David has considerable experience in delivering Change Programmes to the public sector and financial services around the world. Programmes he has delivered include Technology Change, People Change, and Operational Change. As part of his role at Ingenico Enterprise Retail, David leads the Northern Europe Customer Operations team in providing a range of pre-sales and delivery projects in the payments sector. David is passionate about delivering exceptional customer service along every step of the client's journey. Among a range of responsibilities, he leads cross-functional teams to ensure customer consultations, and the omni-channel projects they require, are delivered to standard and are fully secure with PCI compliance and point to point encryption.
Adopting new payment technologies seamlessly
29.04.2020 05:30 pm
The why of upgrading payment solutions is evident – consumers increasingly demand quick and easy seamless ways to purchase. However, the how is not so simple. Not only is the range of available payment methods growing by the day, but to a non-specialist, these sophisticated technologies can be overwhelming.
Implementing a new payments system is complex, time consuming, and involves numerous stakeholders. It also requires finetuned planning to ensure a smooth transition, meaning no customer experiences payment disruption and no merchant experiences a lost sale.
At Ingenico Enterprise Retail, we've developed a methodology for successfully approaching these transition projects, informed by years of experience in delivering fully managed in-store, online and omnichannel payment solutions. Here's a summary of our top tips for merchants looking to adopt a new payment method:
Get to know your current system
The range of payments options out there is endless, making it difficult to navigate if you don't know where to begin. When choosing a new system it's important not to get reeled in by flashy new innovations and instead focus on a method that fits in well with your business and your customers first and foremost.
An essential step is getting to know what you're starting with before moving forward. By mapping out your current payment ecosystem you'll be able to note what works well and what holds you back, then apply this knowledge to make improvements.
Every merchant is different – comprising a unique customer base, size and configuration of estate, and intended retail experience. Once you've taken a closer look at your operations you'll be able to work out what would be beneficial going forward, identifying key technical dependencies and risks and ensure that all facets of the solution are fully tested and piloted before the solution(s) go live.
Let people know
Involving all stakeholders up front is crucial. Not only will it give you a clear picture of your existing payments ecosystem and what it will require to meet the company's current and future needs, but it will also keep these important stakeholders in the loop. Many mature payment systems have evolved organically and grown over many years, and any change to the system can have widespread effects.
Payments are central to every business area, so any change will need the input from experts across the whole organisation - from marketing and finance personnel to store managers. As such, the first step is to understand the needs of all internal parties involved in the transition, as well as the needs of your customers. Get their valuable perspective on how a new payments system could make a difference to them early in the process to ensure the new system meets their individual requirements. This will help with adoption, while also minimising disruption during project execution.
Choose the right partner
Embarking on a payments project is technical and can be complicated, so any supplier must be confident and experienced in managing this complexity. A partner should be able to support you appropriately. Here's what to look out for:
Consultation – Payments experts should be able to offer specific industry expertise. They should give you confidence that simple solutions are implemented with a low level of risk, and complex solutions are backed up by creativity and deep technical expertise. This shouldn't be a blanket approach either – a good partner will assess your business individually and suggest a bespoke plan. Alarm bells should ring if a potential partner agrees to deliver exactly everything that you ask for – payments are complicated and it's unlikely a company could supply the exact spec you require down to the exact solutions, activation date and cost. That's not to say your request isn't achievable of course, but as Retail partners we add value through our expertise and consultative approach.
Planning – Pre-project planning is a must. Any proposed system must be properly scoped, with all dependencies and risks captured. A credible payment partner will always be transparent regarding their responsibilities, and will also let you know the role you need to take to ensure a successful delivery. It's a good idea to discuss how your provider plans on engaging stakeholders at the outset to ensure adequate understanding of the business requirement and desired outcomes.
Stability – A robust platform with Enterprise grade Service Level Agreements is essential. A provider should include a robust testing and pilot phase to fully assess the inner workings of a solution and ensure it's functional, operational, and ready for a smooth rollout.
Transparency – Communication is key. Providers should ensure that they can commit to all quality, time or cost targets, and provide regular updates along the way. Furthermore, they should facilitate joint meetings giving all stakeholders visibility of the project status throughout, and communicate clearly how they will organise, track and govern the delivery of your payment solution. This is essential for both parties – your partner should always instil trust in you by their professional conduct and organisation.
Next steps
Implementing a new system may sound overwhelming, but this process is a payment experts' bread and butter. Don't panic, and don't take too much on your shoulders - just make sure you find a provider that suits your company's particular needs. Combine this with key stakeholder involvement to get a complete understanding of your businesses' needs, and you can transition seamlessly.
To find out more about how Ingenico Enterprise Retail can help your business through a seamless payments transition, visit www.ingenico.co.uk/omnichannel.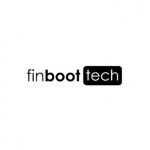 Nish Kotecha and Noslen Suárez PhD Finboot
Today's food supply chains are global, connected and generally efficient, but the COVID-19 pandemic has shone a spotlight on areas of weakness. The urgent need for robust and resilient systems and processes has been brought sharply into focus, and Read more »
Free Newsletter Sign-up