Pan-European P2P Mobile Payments are on the Horizon
Javier Santamaría
Chair at European Payments Council
Pan-European P2P Mobile Payments are on the Horizon
07.06.2016 02:00 pm
Did you know that making cross-border P2P mobile payments is about to get much easier?
In more and more countries, across the Single Euro Payments Area (SEPA), Person-to-Person (P2P) mobile payment solutions are being offered. Their growing convenience for users is reflected in the fact that more than fifty solutions now co-exist across SEPA.
The current problem with P2P mobile payment solutions, however, is that they are usually limited to a national level, and often even to an intra-bank level. In other words, users are limited, geographically, in the P2P payments they can make. To tackle this, the European Payments Council (EPC), at the Euro Retail Payments Board's (ERPB) invitation, has agreed to facilitate existing and future P2P mobile payment solutions in order to ensure their interoperability on a pan-European level.
In January 2016, the EPC organised a stakeholders workshop which attracted over 80 participants from across Europe with widely varying backgrounds. One of the main conclusions from the workshop was to organise and set-up a Steering Committee to create a Forum where steps and processes can be discussed to help create a pan-European P2P mobile payments market.
The Forum will be the coordination body of European P2P payments stakeholders, with the aim of contributing to the achievement of pan-European interoperability in this field, in a user-friendly manner, while also fostering choice and competition.
A key focus for the Forum will be the setup of an interoperability framework and a pan-European standardised proxy lookup (SPL) service which allow P2P payment data to be exchanged on a pan-European level. An SPL service is recommended in order to securely exchange P2P payment data. Initially the focus will be on using telephone numbers as a proxy for IBAN but the Forum will also look into enabling support for additional proxies or account identifiers.
In order to launch the Forum and to reach the objectives outlined above as soon as possible, the Steering Committee must firstly identify the various challenges the Forum must tackle. These range from governance, legal, technical, and security issues raised by the pan-European interoperability of P2P payments, through to the establishment of dedicated working groups to tackle these challenges.
At the first meeting of the Steering Committee of the Forum in March 2016, John Maynard (Paym) was appointed as Chair and Kasper Sylvest Olsen (Danske Bank) as Vice-Chair. In addition, the EPC was chosen to provide its secretariat support. It was also agreed that the Forum will be open (anyone with a relevant business interest wishing to join will be welcome), informal (with a status of 'de facto' association under Belgian law), and fully transparent. At the second meeting of the Steering Committee in May 2016 the Forum's name was approved: 'Mobile Proxy Forum'.
The Steering Committee will share an intermediary status update of its work during the 13 June 2016 meeting of the ERPB. Achieving pan-European interoperability of P2P payment solutions will be an important milestone towards European Union payments integration. It will also be major accomplishment of the SEPA project and for the EPC in its mission to facilitate payments integration across Europe.
The EPC is the coordination and decision making body of the European banking industry in relation to payments. Click here to follow the EPC on LinkedIn and be kept up to date with the latest European payments' news.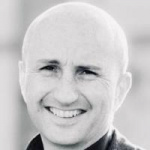 Ian Johnson Marqeta
These findings show that even before COVID-19 struck, digital banking was increasing exponentially. As more people adopt online and mobile banking, the demand for greater personalisation, flexibility and value that consumers expect from their Read more »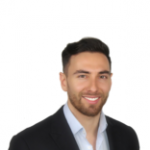 Karim Ben Hassine KAE
When contemplating FinTech in China, Alibaba and Tencent – among the world's largest FinTech disruptors – will most likely be at the forefront of discussions. With market capitalizations of around half a trillion US$, the two tech giants account for Read more »
Free Newsletter Sign-up