Open Banking - An Opportunity for UK Banks
Carlos Figueredo
CEO at Open Vector
Open Banking - An Opportunity for UK Banks
21.01.2020 05:15 am
The appearance of open banking created an immediate concern within the banks as they would now have to share customer data, competition from challenger banks, etc. Even though it is a well-known statement these days that "innovation will come with or without the banks" most banks (if not all) are still thinking that innovation will not affect them, and open banking will just fade away. As I wrote earlier this year, open banking is not going anywhere any time soon.
But, most importantly, banks in general are doing very very little to embrace open banking and to convince us, consumers, that if a big tech should come along with a range of products, we should continue to be loyal to a bank.
Actual Use Case
As a clear example of what I mean, I needed to transfer money to EU country rather urgently. I called my bank, which shall remain nameless but is a very recognised global bank, at 4:30 PM Friday to ask if the transfer I was making would make it same day. I was told I was within the 4:45 cut off for clearing and that it might just make it. Now, as a Premier customer, I wasn't offered any faster channel even at a cost, which I would have gladly paid. The money was debited from my account right there and then. Now, the very next business day I see that the funds are showing again in my account, so I called the bank. I was told that the money actually didn't leave until today (Monday) and it will be 2-3 days from this point before I may see the funds in my destination account. The customer service person told me that the delay could be because EVERY transaction is MANUALLY reviewed by a department before processed to check for fraudulent accounts, etc.
I have been involved in payments automation for over 25 years having worked for SWIFT, involved in ISO 15022 and 20022, CHAPS, BACS, Faster Payments and now open banking (PSD2) so I may have some knowledge to debate this process. To put this in perspective, a firm I worked for where I was responsible for messaging back in 2006 already had all kinds of automated batch processing with OFAC rules for payments, etc so please don't tell me that a massive bank like this that must process many hundreds of thousands of messages per day more than I ever did back then does not have automated batch processing and controls! The customer service person told me that they do not use SWIFT for transfers like these and of course we can't use FASTER or CHAPS payments because it's outside of the UK. Why they can't use SWIFT is still beyond me but let's leave it at that. I do blame over regulation but that's for a later debate.
It is also group forum discussions that banks will send files across to approve payments between banks, but the money sits in the sending bank's account until these files are approved. A receiving bank could very well pay the receiving account on the spot, but they prefer to wait until actual physical funds are received before they pay the receiver. In the meantime, your money is debited 'just in case you spend it'.
So why does Open Banking matter?
While I was trying not to lose it with the customer service person, I went online and found at least three companies of which I could have sent that money through and would have received it at the very latest next business day (Monday) in the morning. How? Because they simply use good old-fashioned payments strategy similar to the stories around the Knights Templar. You paid a Templar in England, he gave you a paper with his seal, you got to Italy and presented it to a Templar there and he paid you on the spot. These firms simply pay your bank out of their local currency account while they debit you in the country of where the transfer originates.
Now, let's get down to the cost. This bank murdered me on the GBP to EUR exchange plus a considerable fee whereas these online firms had a substantial better FX and a much lower fee.
In speaking to the customer service person I had to get on my soap box for about ten minutes (must have seemed like 30 for him unfortunately) and explained how our bank was killing consumer patience and that other examples of efficiency and ease like Revolut, N26 etc are also taking their dinner and it will only get worse with more tech providing products and services. The agent confessed that I was not only right but that he also had one of these cards acknowledging how this and any other bank are charging excessive amounts for an FX purchase.
Why does open banking matter? Because products and services are being and will continue to be developed at warp speed to provide us, the consumers, the apps that will make all of the above completely seamless and we won't care if it's a bank or not. We demand the service and as it has also been said over and over, today's generation Y and Z don't understand delays and archaic processes. They demand now, immediate and instant. Open banking, and as we move quickly even further into open data, will provide these services because innovation requires it. Taking this a step further, consumers need to understand that they own their data. Innovation will drive consumers to demand this more and more as they realise the power of doing so. Regulation will simply have to catch up and provide the safety nets necessary, but we are at the cusp of global cross border open data.
This is an incredible time for banks that still have our attention and loyalty to embrace innovation but from the very top down. Having their innovation teams come up with a nice account aggregation app is not going to compete with the payments and other types of services that are in the pipeline.
If banks would look at today's products and services and used their global reach, resources and data to provide similar and even better services, they would not need to worry about large techs as such a threat. Banks today have an opportunity to leverage this and create market changing services, but this opportunity window is becoming more and more limited.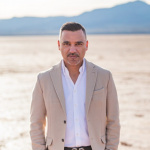 Sonny Aulakh Pure Storage
As the need to work remotely continues to impact the daily lives of people and businesses around the globe, it places unexpected demand on IT departments. How do you transition supporting 30% of your workforce to work remotely to 100% in a matter of Read more »
Hakan Eroglu Mastercard
Thanks to PSD2 in the EU, and open banking in the UK, Europe has been leading the way with its open banking initiatives. This significant development represents the beginning of a journey to democratise the financial services industry by allowing Read more »
Free Newsletter Sign-up