PSD2: Can banks take the lead in the mobile payments race?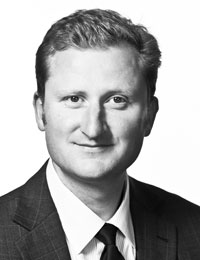 Alexandre Vandeput, Principal Consultant at Capco



08:00 am

mobile payments
When we consider mobile payments, we often misjudge customers' willingness to embrace adoption. This is because mobile devices are only the start of a new customer journey. Customers are not switching to mobile payments just because they prefer using smartphones. They are doing so because mobile payments offer integrated value-added services, such as reward programs, couponing and ticketing, which substantially enhance the overall customer experience.
PSD2 is coming!

PSD2 - the second iteration of the Payments Services Directive, which is expected to come into force in Europe next year, will give a boost to mobile payments innovation. Specifically, the 'Access to the Accounts' (XS2A) rule will impose the need for all banks in Europe to have a standardized API (application programmable interface), in order to facilitate third-party access to any bank account in the SEPA area.
Banks can forget the sole 'ownership' of client bank accounts which they enjoyed in the past. The XS2A will soon force banks to enable payments transactions and provide account information to third party apps if the account holder wishes to do so. And 'soon' means as early 2016, which in common banking terms is tomorrow!

Will there be any wallet-share left for banks?

Banks can nevertheless prepare by building a mobile wallet infrastructure based on system-wide interoperability. But they need to move fast. Other new entrants that are already offering desirable hardware and software to consumers (e.g. SEQR in Europe, Apple Pay in the US and soon in Europe too), will have freeway otherwise.
Then, if banks want to remain relevant in the retail payments space, they will need to get closer to customers' behaviour, anticipate the dynamics of the switch to mobile and invest in workable solutions fast. Missing out on this major shift in consumer payments choices, for banks will mostly likely result in disintermediation in the near future.
Banks remain key enabler of mobile payments

Banks may not be the leader in the mobile payments space, but they are still, according to Forrester, the key enabler of mobile wallet adoption based mainly on customer trust in providing this specific digital service. This means banks are ideally positioned to take the lead in this innovative field. But for some reason, organisational or strategic, they are not succeeding.
Strike some deals with technology providers

Waiting and missing out is not an option for banks. It may even be too late for them to play the catch-up game. The good news is that there are technology firms who are ahead of the game in mobile payments and who are eager to offer their added value to banks and their customers. In fact, in anticipation of accelerated mobile payments evolution, these firms are so eager that they are prepared to offer a share of their interchange fee and other incentives to banks.
There's no such thing as free lunch (or free share of interchange fee). Let's be honest, the first player to have a valid and widely accepted mobile wallet is likely to reap most benefits. Nonetheless, partnering with successful technology providers may be the only way for banks to capitalise on future mobile payments volumes. And this future is coming faster than we think.
References:

The Future of Mobile Wallets Lies Beyond Payments (Forrester, February 2015)
Related Blogs