For Its Own Wellbeing, UK PLC Needs to Ensure Tech Careers Are Accessible to Everyone!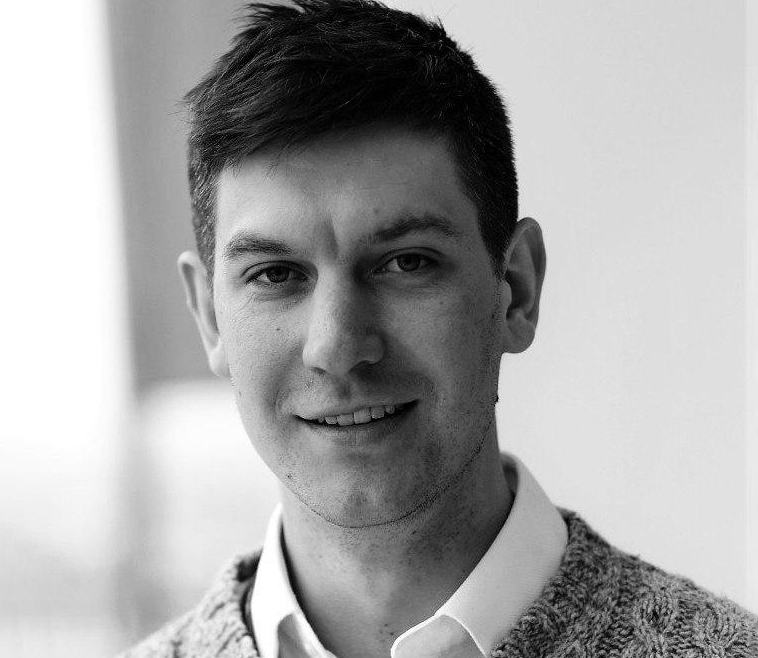 Fred Flack, Head of Talent Academy at CloudStratex



15.10.2020

11:00 am

innovations
The tech industry needs nurture
The UK is one of the world's most competitive and pioneering economies, and this is largely the result of our ability to capitalise on technology. From agriculture to financial services, there is not one sector in the UK that has not been supported or improved by tech. In fact the strength of the UK's technology base attracts huge levels of inward investment, creating jobs, infrastructure, and wealth. London for example has receivedmore money from venture capital since the beginning of the year, then Paris, Stockholm, Berlin, and Tel Aviv, according to Tech UK. Yet, tech is also flourishing in the regionswith cities like Birmingham, Bristol, Cambridge, and Manchester, now home to the world's most revolutionary companies.
With the world in an economic downturn, and the UK suffering the worst recession on record, it is clear to me that technology will be the key to the UK's recovery and long-term economic growth.Yet,this is dependent on the availability of a skilled workforce to exploit our potential. UK plc has consistently expressed concerns regarding its inability to recruit high calibre tech talent. In fact a 2019 report from the Open University's titled "Bridging the Digital Divide" found that 88% of organisations said they had a shortage of digital skills – and that this was already harming the ability of UK businesses to compete internationally.With 60% of companies needing to recruit the right skills in order to achieve their objectives over the next three years, according to the Institution of Engineering and Technology (IET), this is clearly a business-critical issue.
Linear thinking has dominated tech for too long
The solution is clearly not an easy one to solve. Naturally, we need greater investment in technology training and education by government and business alike, but perhaps we need to move the goal posts a little and reconsider what makes a person suitable for a tech related career in the first place?
There is no question that working with, and understanding technology can be a demanding, specialist occupation. Manytech companies for instance only recruit graduates with specific degrees and classifications. This leads to a predominance of individuals with computer science, maths, or similar degrees, working within the technology sphere. Not only does this lead to a prevalence of analytical thinking and problem solving that stifles other innovative approaches, it also acts as a barrier to entry, preventing many young talented individuals from securing a foothold on the tech career ladder.
While some demanding jobs do require very specific mindset and skills, I would argue that their requirements should not dictate the standards and expectations for other roles. Especially in the increasingly automated, diverse world of technology and opportunity.
Tech is supposed to be society's great equalizer
The situation is equally difficult for those who already have existing career experience. The results from the 2019 PWC survey "Upskilling Hopes and Fears"found that 54% of respondents said "they were ready to learn new skills or completely retrain to improve their future employability", yet less than half (49%) thought their employer had given them "the chance to improve their digital skills outside of their normal duties." Employers sometimes assume, quite wrongly, that investing in training for younger staff, may result in better payoffs over the long term, than for workers who are already established in their jobs.
Not only is it a mistake not to unlock the full potential of a company's entire workforce, it is also a failure in planning. According to the charitable foundation, the Centre for Aging Better (CAB), by 2025, there will be around one million more workers over 50, and 300,000 fewer workers under 30. As CAB states, "Increasingly, the older workforce is the workforce". Therefore leadership thinking and company policies need to be brought in line with current realities.
It's time to reassess our approach to digital talent
As a result of COVID-19, around 730,000 people have lost their jobs in the UK since March this year according to the Office of National Statistics. The Bank of England expects this to rise to 2.5 millionby the end of the year. Many of these people will have transferable skills that can be utilised to recession proof businesses across a range of industries. With proper planning, training, and a welcoming attitude, UK plc has a potential panacea for its digital skills shortages, with a wealth of talent, ready and willing to get back to work. If Microsoft is right, that 90% of jobs will require some form of digital skills within the next two decades, is it not time we make a start now, by repurposing existing careers,and introducing those just putting their first foot on the job's ladder - to a well-paying career that meets the demands of the new economy?
Let me be clear, UK companies need to do more than just pay lip services to their own internal and external training programmes. We need an entire corporate attitude adjustment that recognises training as being a revenue generator, rather than a cost centre. But this is still not enough… we need to revaluate the skills needs for jobs in tech, and who we hire and for what. When creating a job description, does your company really need a university educated applicant with five years' experience and every skill bulleted down ad nauseum by your HR team to ensure they are considered for the role, or can an applicant with the right attitude, and a little training fill the gap? At least that way a business is being proactive about addressing its skills shortages and will not be in the same position six months down the line, thanks to home growing its own talent. Remember- this is not about satisficing or "making do". The UK's workforce is highly skilled, talented, and renowned the world over. So start putting it to good use!
Related Blogs