Innovation Beyond The Lab: How To Drive Company-Wide Change That Guarantees To Impact The Core Business (Webinar)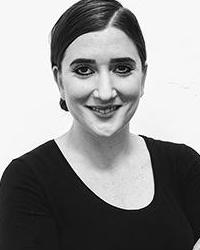 Rachael Gore, Head of Engagement at Insurance Nexus



20.03.2018

09:15 am

Innovation
Reports are mounting of a widespread epidemic afflicting insurance companies worldwide. Symptoms include fledgling pilots, corporate inertia, and in the worst cases, a never-ending trajectory of business as usual.
If you are experiencing any of the above, you could be suffering from Stuck In The Lab syndrome. If left untreated, the syndrome could lead to outbreaks of dead-end pilots and the rampant transmission of corporate risk averseness. But fear not, for although the symptoms are debilitating, its causes have been identified and treatments are under development.
Join Insurance Nexus as they speak with Axa, QBE and Alm Brand about what it takes to progress innovation projects beyond the lab.
Join the webinar: Innovation Beyond The Lab: How To Drive Company-Wide Change That Guarantees To Impact The Core Business (Wednesday, 28th March, 2PM BST).
This webinar will give you strategic insight and granular detail you need to embed innovation projects at the heart of business units and the board.
Tune in to discuss:
Build a proposition that demystifies the tech and amplifies the business case, and hear tips, tricks and pointers for getting buy-in for innovation projects from the core business units and the board
Tackle the challenge of on-boarding key internal stakeholders and hear expert guidance on how to get business heads comfortable with trial/R&D processes that entail risks
Hear best practice on nurturing multifunctional project teams that bring together innovation, venture and business unit heads, to build an innovation culture that brings the whole company along with you
Benefit from lessons learned on tackling corporate risk averseness and inertia with a business case for experimental innovation that challenges taken for granted functions and processes
Register for this webinar and join us on Wednesday, 28th March, 2PM BST.
Related Blogs