Your Optimal Route to Hybrid IT Infrastructure—Educated, Planned and Strategic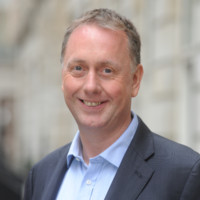 Peter Gadd, RVP of EMEA Core Markets at Pure Storage



31.10.2019

11:15 am

infrastructure
Today's most evolved enterprises know the potential of their data as a competitive lever and for insights into their customers. They also know that not all data is created equal. To build the most modern IT environments and derive the maximum value, there is a growing acknowledgement that data types have different needs for access, storage, and management.
In the UK, there has been a growing movement towards the adoption of hybrid IT environments, where workloads and services are split across cloud and non-cloud environments such as on-premises hardware, private cloud, co-located cloud and public cloud. According to IDC, the UK will be the third largest geographic public cloud market in the world, with spending forecast to be $10.0 billion in 2019, following closely behind China ($10.5 billion). When worldwide spending on public cloud services and infrastructure is forecast to reach $210 billion in 2019, an increase of 23.8% over 2018, we should take notice.
But challenges persist, especially in the Storage-as-a-Service domain. Many third-party providers of this increasingly popular hybrid cloud offering have not managed to catch up with more stringent requirements when it comes to enterprise class-deployments. Many have shied away from moving critical client workloads offsite, choosing instead to maintain them in their own data centres. And travelling workloads are also beset by licensing restrictions that shrink the number of options for IT organisations.
And so, the relatively short history of hybrid cloud has furnished us with several cautionary tales. If these uncomfortable anecdotes were to be compiled into a single volume, its title would read: "Plan Ahead". Jumping the gun in IT projects has never yielded a happy ending, and yet we still do it. But those who ask the right questions as they design their hybrid IT infrastructures, are more likely to recount a happily-ever-after story than those that jump in with both feet.
What are your targets?
Identify your goals, zero in on your biggest pain points and plan your attack. Maybe you want to find better ways to run traditional applications in a public-cloud setting. You might want to explore ways to unlock the limitless computing power inherent in cloud-native applications and cloud-native development in your data centres. Or perhaps you just crave the cyber-safety of the public cloud for the protection of your data and the options for business continuity.
Supporting on-prem and cloud-native apps
When planning better support for enterprise applications in the public cloud, make sure that the data services you select not only meet the feature requirements of your operations, but that the performance of those services can scale appropriately to the needs of your apps. When you are careful to select services that are compatible with your data centre storage, you are taking the step of ensuring that APIs and management are consistent across all your environments. Now your architecture looks more like a hybrid infrastructure is supposed to look―with apps free to move more between your data centres and the cloud. They can even span environments, delivering that all-important agility that you seek.
If your big win is to prepare your data centres for the support of cloud-native apps, then you will need to add container support and object storage capabilities. This code portability allows cloud-native applications to run on your premises. In addition, associated automation tools and self-service facilities can lead to an appreciable surge in your organisation's agility and allow you to deliver on cloud-native application development.
The bottom line is that modern IT environments should facilitate data strategies based on flexible consumption models, across on-premises, hosted, and public cloud—aligning application workloads with the most effective infrastructure. Most importantly, the modern IT environment should work harmoniously with a common management interface, 100% non-disruptive architecture and proactive/predictive support services.
Securing the digital estate
Meanwhile, the digital threat landscape has become a bugbear for us all. In recent years, amid a surge in cloud migration―the cybersecurity worry-lines have undergone their own migration, from the IT office to the boardroom. Depending on the business model, organisations could be fretting over perimeter protection, PCI compliance, cross-jurisdictional data-privacy regulations or disaster recovery.
Building your ideal hybrid IT infrastructure will require a long, hard look at your current security policies and the formulation of new ones that allow a secure environment without hampering your operational ambitions. Do not be afraid to re-evaluate your entire data-protection and disaster-recovery processes, to ensure all your digital bases are covered. Your recovery objectives may have changed, before or during the design of hybrid cloud. As a result, you may find that the recovery options available to you are no longer fast enough for your new ambitions, necessitating the switch to flash storage. And if you find yourself needing to repurpose your backup data under your new paradigm, then consider using object storage for the long term, to ensure greater accessibility than you would receive with tape solutions.
As with any endeavour where you adopt something new, it is prudent to let others fail first. But hybrid cloud is now mature enough that the major lessons have all been learned. Others have both failed and succeeded, and digital transformation is working its magic on those that have been duly cautious with their planning. I urge you to be one of them. Modern IT infrastructure roadmaps, diligently navigated, can take you where you want to be, with your data working for you, delivering the actionable insights that will keep you relevant in the global digital economy.
Related Blogs