How to Drive Commercial Advantage in the New Age of Capped Fees

Ian Schofield
Industry Advisor, Restructuring and Insolvency at Encompass Corporation
How to Drive Commercial Advantage in the New Age of Capped Fees
18.06.2015 01:00 am
In a bid to end the uncertainty of unlimited hours charged to cases and make costs more transparent, the Government is introducing regulations requiring insolvency practitioners to provide upfront estimates of the cost of working on cases. The new rules are set to come online at the beginning of October 2015. It is a move designed to end the uncertainty of unlimited hourly rates; make costs more transparent and also counter negative perceptions about a lack of openness in fee charging.
Positive Reception
The consensus is that the move to capped fees will strengthen trust and transparency within the industry. Most insolvency practitioners see complying with this legislation as an opportunity, helping them convert new business opportunities and build loyalty with existing customers.Yet, they also recognise that doing this will be a challenge.
While many insolvency practitioners are worried about the impact of the legislation on their fee income, most appreciate both the importance and the benefit of complying with it in order to demonstrate openness and transparency and win and retain business. Most of all they increasingly appreciate the need to gain a clear and early insight into likely time costs. After all, they may need to quote these from day one of a project and will not want to go back to creditors to ask for an increase without an excellent reason.
When Encompass recently asked Graham Rumney, CEO of R3, the association of business recovery professionals, for his views on what the potential implications of capped fees could bring, his response was: "there's no doubt the new fee rules will prompt many insolvency practitioners to review their business processes in order to identify areas which can be standardised or improved in terms of efficiency. Once the estimate has been submitted – the pressure will be on practitioners to ensure they minimise costs in their internal processes".
Assessing the Challenge
Once the new legislation comes into play, practices will be forced to invest time and effort into the initial process of quoting their likely time costs. The new fee rules will lead to growing pressure on insolvency practices to streamline and standardise processes to enable them to increase the accuracy of their estimates; thereby maximising case values and minimising the need to go back to creditors for approval to increase fees.
Speed and accuracy in the estimates and tendering process has always been key in converting new business opportunities as the pre-appointment phase is highly competitive. However, the challenge at this stage is accessing multiple sources of information and quickly understanding the facts, in order to make commercial decisions and respond to new opportunities. The introduction of capped fees will only serve to make these needs more urgent.
Finding a Solution
In light of these challenges, restructuring and insolvency professionals need a way to extract, consolidate and understand information relevant to a given case as early in the matter as possible. So how can they best achieve this? Today, the smartest practices are increasingly turning to technology to drive faster time to insight. They are reaching accurate conclusions quickly by using visual information management technology to rapidly extract the whole picture of a case.
These practices will aggregate commercial data from Companies House, Land Registry and other data providers, allowing IPs to bring the full picture back to the pitch, having automatically visualised relevant information to accelerate analysis and enhance decisions. It is a process that will help deliver the combination of accuracy and speed that will be increasingly important as we enter the new age of capped fees. The transparency of the approach also helps engage previously disinterested creditors in the process and in its outcomes.
Ultimately a technological solution that converts commercial information into an actionable visual format has a key role to play in ensuring insolvency practices make the right decisions from the outset, helping win new business, providing accurate estimates and driving efficiency and transparency. With the latest regulatory changes poised to come on stream, it's a role that is set to become even more important over time.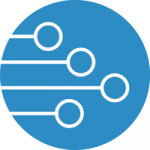 Martijn Bos Holland FinTech
You'd need to be living on a remote island, without electricity or internet to not be aware of what the world is going through right now – a medical crisis that has spread across the world and disrupted supply chains, goods and services production, Read more »
Free Newsletter Sign-up