GENDER PAY GAP: TECH EXPERT COMMENT
Tanja Lichtensteiger
Business Systems Team Leader at Leeds Beckett University
Originally from South East Asia, Tanja was programming before she was 10 and built her first Lego robots when she was 11. On moving to Switzerland, she secured an IT apprenticeship as one of just three women in a cohort of 120. As a mixed-race woman, Tanja has experienced both racism and sexism throughout her 16-year technical career, but she hasn't let that stop her. She is passionate about addressing the lack of women applying for jobs in the sector, as well as encouraging ethnic minority candidates to work in tech and pursue leadership roles. She now leads the Business Systems Software Development team at Leeds Beckett University, helping her staff deliver IT projects using an Oracle, web and Microsoft tech stack.
GENDER PAY GAP: TECH EXPERT COMMENT
06.04.2017 02:15 pm
In light of the recent news on the gender pay gap law, which comes into force today, we wanted to send through an expert comment on the topic:
Tanja Lichtensteiger, Business Systems Team Leader at Leeds Beckett University said: "Having worked 17 years in software development and understanding first-hand the obstacles women face in building careers in the male-dominated technology industry, the gender pay gap law is something we have needed for a long time . Tech companies have moved towards being more transparent about the diversity figures, but these also reveal the true extent of the problem. The biggest pay gap has been shown to be between men and women in the roles of computer programming, where men make on average 25% more than women, which is four times larger than the national average.
Although there's a clear increase in people wanting a diverse workforce, the people holding the purse strings do not seem to appreciate what women bring to their roles compared to men.
If a tech company bridges their gender pay gap, it will not only make the women working for them feel valued - it will attract more women and strengthen their workforce. It also send out a statement supporting everyone's mothers, sisters and daughters saying that their hard work will not be penalised just because of their gender. It is a statement that is long overdue."
Tanja is one of 28 inspirational women, who are working on a programme known as Northern Voices, which includes women from all corners of the tech sector in the North -who Sandy Lindsay, Founder of Tangerine Communications and Penny Haslam (former Radio 5 Live presenter) have trained to speak in the media on a range of specialist subjects– see here for biogs: https://technorthhq.com/programmes/northern-voices/
The idea of this programme, funded by Tech North, is that by being seen in the media, these fabulous ladies will inspire more young ladies to want to work in the tech sector, which will help even out the gender imbalance, as well as fill the crippling skills gap in the sector.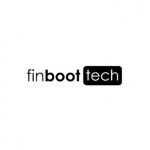 Nish Kotecha and Noslen Suárez PhD Finboot
Today's food supply chains are global, connected and generally efficient, but the COVID-19 pandemic has shone a spotlight on areas of weakness. The urgent need for robust and resilient systems and processes has been brought sharply into focus, and Read more »
Free Newsletter Sign-up