The Competition and Markets Authority Wants to comparethebanks.com – Can FinTech Help?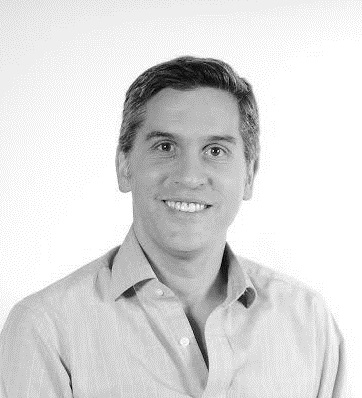 John Davis, Managing Director at BCSG



19.05.2016

11:45 am

Fintech , John is a former Director at Barclays Business who now runs BCSG. BCSG is a UK-based fintech that helps major banks like Wells Fargo and Deutsche Bank improve their SME offering.
Last year's interim Competition and Markets Authority (CMA) report into retail banking allowed the banks to breathe a little easier. Their worst fears were not realised – they weren't to be broken up. Instead, the recommendations were that they should advertise the 7-day switching service more aggressively, and nudge customers to review their financial situation at certain 'trigger points'.
The full report released this week has been grabbing headlines thanks to the demand that banks cap overdraft fees, a long-running bête noire for UK consumers. But the major ramifications for banking may lie in the less-reported details of the report, where the CMA aims to help foster better competition, especially around small business banking.
Regulated disintermediation
There has been a lot of discussion about what the rise of new fintech providers means for incumbent banks; whether fintech will lead to banks losing market share or if the banks will acquire or partner with fintech providers to introduce similar innovation to see off their threat. The CMA's proposals, by encouraging open data, transparency, the use of APIs, and easy comparison, could make fintech providers more of a threat than they were previously if banks don't embrace them in partnerships.
At the moment it can be tricky to make direct comparisons between business bank accounts. As a result most small business owners simply open an account where they have their personal accounts. And once the account is open, it's rarely moved elsewhere – our research found that 49% of small business account owners had the same account for five years. That's despite often poor engagement with the customer – 73% had no contact with a relationship manager. The kicker for banks is that two thirds would be happy to look elsewhere for financial services – given the right tools and incentive, they will move.
The CMA wants price comparison websites, financial platforms, and critically, fintech providers to have access to comparative transaction and performance data directly from banks via APIs, with the aim of offering SMEs choice and transparency. In effect, the CMA is creating a 'layer' between the banks and their SME customers where competitive services can be both compared and purchased, sometimes directly from fintech providers. This layer of third parties is effectively a form of disintermediation – while the banks have survived the threat of break-up, they are going to find their services increasingly commoditised.
Unprecedented data transparency
The price comparison websites that will be created as a result of this transparency will, the CMA hopes, help with the 'lack of competitive pressure' that means banks don't engage with their SME customers, yet these customers remain with their bank for a long time. As with any comparison website, this has the potential to lead to a 'race to the bottom' as banks are forced to compete, in public, on price alone. Meanwhile, those companies offering similar services but that do not have legacy systems or high operational costs (branches, people, etc.) – e.g. fintech providers – will have the advantage.
In addition to being forced to compete on price, incumbent banks will also be required to do the heavy lifting when it comes to building the infrastructure and internal systems to make these APIs possible. This will be a not inconsiderable investment, sometimes requiring a complete overhaul of internal systems. Again, for fintech providers, established in the 'API era' and likely to be either using or providing APIs (or both), this is a far less onerous task.
Again, fintech providers may have the advantage against the incumbent banks.
Fintech: friend or foe?
Banks are faced with a choice. They can enter willingly into a race to the bottom, compete entirely on price, and allow their services to become commoditised and disintermediated.
There is, fortunately, another option: collaboration and service augmentation.
With small business banking, there is a real opportunity to offer additional services to customers. Small businesses need and want services that help them run their businesses more effectively. Banks can help increase their customer loyalty by being an introducer to these services – services that are often offered by fintech providers. For example, credit checking, expense management and cashflow forecasting are all services that could be provided to address some of the key pain points and headaches of small businesses.. These services don't have to stop at just the financial side of business – services such as website management, customer relationship management and business planning are invaluable to a small business getting started or looking to grow. Even if a bank does not want to collaborate with fintech providers on core banking services, there is plenty of scope for partnerships on additional services.
The other imperative for banks is to offer unbeatable service that makes price alone a false comparison. New fintech services are going to open up new data points, delivering insight into SMEs themselves. So, for example, the credit checks run by a business gives insight into the quality of its customers, and helps inform decisions about creditworthiness – making loans and overdrafts possible where they might not have been before. This additional data means banks can offer better rates and better counsel to their customers, much better than if their customers were obtaining services piecemeal from a multitude of disparate providers.
The CMA's aim is to encourage customers to move between providers more often, and this will be how they measure the success of their initiatives. By partnering with fintech providers and augmenting their services, banks can ensure that this additional competitive pressure does not mean their SME customers seek out the best deal on price alone.
Related Blogs