Brexit will be Disastrous for UK Financial Services, IT and Fintech
Paul Thomalla
SVP Global Corporate Relations and Development at ACI Worldwide
Brexit will be Disastrous for UK Financial Services, IT and Fintech
14.06.2016 02:15 pm
Leaving the EU would put the UK Financial Services Industry, the IT services industry and the whole fintech community at a distinct disadvantage, in fact it would be disastrous.
We would lose the opportunity to continue to shape the positive EU reform process in the financial services sector and it would hinder access to a big market with lots of exciting opportunities.
Today UK banks are much further ahead than most other European banks in terms of the use of new disruptive technologies. This is especially true in the payments sector, in which the UK is a leading force. For example, Faster Payments in the UK was pushed through by the government in 2008, having taken just four years to achieve.
As members of the EU, UK officials are able to influence the nature of key regulations like the Payments Services Directive. The Treasury is keen to create an advantage for both UK banking and technology industries through the speedy adoption of these initiatives. If the UK is to exit the EU, there would be no influence on the next iteration of these regulations. And although UK businesses would be free to design their new payments systems to suit UK markets and regulations, would it be that much of a surprise if current investors in the UK's fintech industry shifted their funds to organisations with greater access to wider European markets?
Staying in the EU means we know what's ahead of us. We understand the regulatory platforms that we need to deal with and we will be better positioned to take advantage of the opportunities that come along with the current reform process.
Leaving the EU would bring a lot of uncertainty especially around the regulatory implications. European legislature working against the UK, the implications for trading within Europe, and the potential for another Scottish referendum can pose significant issues for the financial services sector. With these issues in mind, the UKs ability to be a leader in financial services could be seriously jeopardised, with Germany likely to take over the pole position in Europe.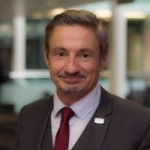 Ian Bradbury Fujitsu UK
Over the past months, businesses have had to rapidly move away from physical cash in order to provide consumers with a safer service. However, this data shows us that a gradual movement away from cash in society started long before the Read more »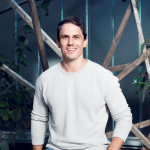 Christian Wiens Getsafe
The 2009/10 financial crisis hit insurers much less than banks. Challenger banks such as Monzo, Revolut, Starling Bank and N26 took advantage of the increasing scepticism and dissatisfaction of customers. With their promise of "no bullshit banking" Read more »
Free Newsletter Sign-up