3 FinTech pathways to becoming your SME customers' primary bank
Cesar J. Richardson, VP Sales And Operations (Americas) at Strands



25.09.2015

01:00 am

Fintech
In a recent survey 500 of small businesses across the US and UK, BCSG found that mobile & online banking has overtaken branches as the channel of choice for SMEs to receive financial services. However, although there is still a considerable demand for business financial management (BFM) tools in the SME space (especially for bookkeeping, expense management & business planning), only about 30% of those surveyed actually had a software solution in place.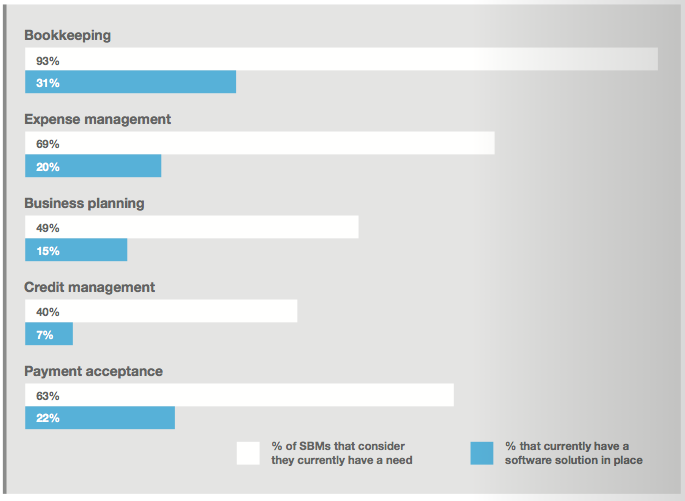 All signs point to a significant opportunity for banks to step up and become their SME customers' main financial services provider - in other words, their primary bank. So the question now is: how exactly can banks leverage BFM software to drive the kind of engagement SMEs are looking for?
In order to become the primary bank and true business partner of their SME customers, banks can leverage FinTech in the following 3 ways:
1. Opt for a holistic, symbiotic solution that is tailored specifically to SME operators.
In practice, this means offering a centralized hub that immediately displays the financial wellness of the SME owner - a kind of "mission control" or dashboard for their business - right from their online banking.
What does this actually look like? Visual representations, infographics and analytics of your SME customer's expenses by account, by customer segment or by business unit for example. Presenting a customized overview in such a tangible way shows that you, the bank, understand that SME customer's individual business(es) and are up to the challenge of providing the personalized advice and financial planning help they are looking for.
Let's be clear: this is not meant to be an accountants-only tool. Although CFOs can and should find it useful - we aren't talking about another Quicken or Freshbooks! A good BFM is and should be built specifically for owners or operators that want an easily digestible snapshot of how their small-to-medium-sized business is doing.
2. Use the power of FinTech to gain actionable insights from transactional data.
The objective of any good business financial management tool is to simplify and interpret transactional data by making it more relevant to SME customers and small business owners, right from their online banking interface.
For instance, insights generated could include past and predicted cash flows. Or, if your SME customer is dealing with multiple operations, being able to "tag" or segment income or expenses by customer or by business unit.
In emerging markets, a lack of technology infrastructure can present barriers to obtaining data robust enough to deliver actionable insights. This is also where mobile can play a more powerful role by enabling banks to "leapfrog" the need for expensive hardware. As for software, single-feature BFM solutions such as e-invoicing already exist for even the most basic mobile devices. Users simply need a smartphone device to log into their online banking. From there, future cash flow information could be displayed via API connection with their existing invoicing service, or they could use the bank's existing invoicing solution that would drive that same information through the BFM.
3. Use insights to educate SMEs, especially in emerging markets.
BFM can also be an effective tool to target unbanked business customers (or those with lower business acumen) in emerging economies by combining technology with branch-based education.
Imagine a marriage between technology and branches, where an SME manager at a local bank branch can do more by using data insights generated by BFM technology to train customers with real life examples specific to their business. Suddenly, the SME portfolio manager is not the only one who can sell products - the BFM can do it for him or her too. The physical branch can and should be used to maintain human and educational relationships with SME customers, with FinTech as an important tool to explain business management basics like cash flow, saving goals, invoicing, etc.
It's clear that SME owners anywhere and everywhere in the world should be able to understand their business finances quickly and easily, without needing an accountant to interpret their financial situation for them. A good BFM dashboard should give them the full financial picture - in the time it takes to glance their smart watch, phone or tablet.
The final ingredient banks need to make this happen is a FinTech partner that knows how to design and deliver online banking experience that is customized specifically for their small to medium-size business banking customers.
Source: finance.strands.com
Related Blogs