Winning consumer trust with successful cloud migration in financial services

Ganeshan Venkateshwaran
President at Trianz
Ganeshan is a seasoned business leader with over two decades of experience in structuring effective entrepreneurial orientation in leading organizations. His career is liberally sprinkled with his many successes in shaping the long-term success of enterprises by increasing their organizational velocity for strategic business expansion. A specialist in nurturing and sustaining marquee client relationships, Ganeshan excels in implementing a collaborative format of leadership. His acumen in establishing a vision and creating business value through business-led IT execution has helped several organizations forge profitable joint go-to-market partnerships. Ganeshan's skill in shaping i2i (Idea to Implementation) client relationships is acknowledged by experts across industries. As President, Ganeshan focuses on redefining Trianz' delivery of digital transformation, facilitating perspective driven business insights and technology solutions to clients and building high-performance global teams.
Winning consumer trust with successful cloud migration in financial services
15.10.2019 08:00 am
Trianz enables cloud automation infrastructure for a leading US-based Fintech company through 5 step cloud transformation strategy
Consumers today are increasingly concerned about data privacy and security across their applications. Recent scandals in social media and consumer credit monitoring in the U.S. have only heightened their sensitivity to this topic. However, perhaps more than in any other area, consumers are justifiably uncompromising in demanding data protection with respect to financial services.
Trianz is no stranger to the realm of fintech. An IT consulting firm headquartered in Santa Clara, California, it has been helping large corporations in the financial sector migrate to the cloud for years. The firm recently successfully assisted a leading American financial services firm through a full-scale infrastructure overhaul.
With a primary focus on ensuring an optimal level of data privacy and security, the requirements were to – (a) implement a solution to facilitate script automation, (b) decrease the cost of operations, (c) minimize downtime, (d) scale the firm's network, and (e) enhance network performance. This was important for the financial services firm as the day-to-day experience with a product largely impacts consumer trust with the product's availability, reliability, and ease-of-use playing key roles. The end goal for Trianz was to help the client offer an exceptional user experience.
The US-based firm was eyeing public cloud as an option. As a result, Trianz built a proof of concept for AWS.
Trianz mapped AWS outcomes to multiple cloud framework models that would match the business requirements of several distinct lines of the firm's business. They took a number of steps during the entire partnership such as helping the firm adopt agile development practices to deliver timely service updates, create cloud-agnostic automation processes that could run independently of any specific cloud provider, and leverage built-in DevOps capabilities through integration with Jenkins and other tools.
In addition, Trianz provided regular reviews of the firm's system architecture to generate feedback about cost optimization and industry best practices, and provided access to a portal that enabled the firm to submit support requests and obtain on-demand knowledgebase answers.
Trianz believes in the principle of enabling clients make the best possible decisions along the way. It also complements their five-step cloud transformation process: strategy and planning, application discovery, architecture and mapping, execution and operationalization, and optimization. Throughout each stage of this process, Trianz delivers regular learning sessions to its clients to ensure they have the right information.
The impact of this partnership proved to be truly transformational for the American firm. Using AWS cloud and integrating it with Jenkins resulted in several benefits, including streamlining the new hire onboarding process, integrating on-premises cost model tool (Apptio) on the cloud using tagging technology, reduction in manual effort, enhanced insights from system data via implementation of Enterprise Splunk on Cloud, improved capacity monitoring, and greater efficiency in managing deliverables.
The common theme in all these benefits was the level of automation the firm achieved while transitioning to the cloud leading to immediate, significant results for the firm's customers. Process automation, especially with respect to delivering new features, created a level of agility that helped the firm to respond rapidly to cyber threats. The firm was also able to neutralize the number of threats while developing KPIs and reduce the response time to potential attacks. Though identifying the impact of product enhancements on the bottom line can be more challenging, the firm's market share has grown as it has become a leader in cloud adoption while protecting sensitive financial data.
Of the many lessons Trianz says it learned during this partnership, perhaps the most striking was the nature of the partnership itself. A strong feedback loop between clients and consultants is critical for shared success. Trianz acted as an extension of the client's own industry expertise, thoroughly considering their input and preferences. Trianz says that the results speak for themselves in favor of the firm's performance.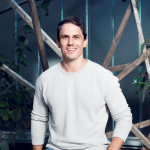 Christian Wiens Getsafe
The 2009/10 financial crisis hit insurers much less than banks. Challenger banks such as Monzo, Revolut, Starling Bank and N26 took advantage of the increasing scepticism and dissatisfaction of customers. With their promise of "no bullshit banking" Read more »
Alex Malyshev SDK.finance
As a supplier of core payments and transaction engine software, SDK.finance knows what difficulties our customers face in the process of applying for an Electronic Money Institution License and Payment Institution License In Lithuania. So we decided Read more »
Free Newsletter Sign-up