How can financial institutions keep the human touch despite the ever growing wave of automation?

Aditya Arora
MD of International Business Units at Teleperformance DIBS
How can financial institutions keep the human touch despite the ever growing wave of automation?
10.07.2019 08:15 am
The past decade has welcomed an era of rapidly evolving and innovative technology, launching the race for automation and use of Artificial Intelligence across verticals in order to streamline processes and ease tasks for its employees and customers. As society increasingly favours cashless transactions, financial institutions, in particular, are under pressure to digitise customer interactions. Nearly half of the British public used mobile banking in 2018, with customers valuing the speed and convenience when checking their bank balance and transferring money on the go. This figure is set to rise in the coming years with mobile banking taking over as the most used banking channel by 2021.
These growing trends have had a noticeable impact on financial institutions and their branches across the UK. As Gen Y and Gen Z customers embrace chat services as their preferred way of contacting businesses, the need for face-to-face interaction at in-store banks has drastically declined, resulting in nearly 2,900 branch closures by 2018. In fact, by as early as 2020, 85 per cent of customer service interactions will be powered through chat bots, according to Gartner. Furthermore, it is predicted that 15 per cent of all customer service interactions will be fully handled by artificial intelligence by 2021 – a 400 % increase from 2017.
In spite of the move towards digital banking and the closures of branches, customers still long for a human touch when it comes to interaction with financial institutions. A recent study by Harvard Business Review has found that 78 per cent of UK citizens "want to interact with a real person as technology improves". In particular, when dealing with personal finance; emotions play a substantial role and human agents as customer advocates provide immediate accurate information and solutions while leveraging the AI, and focus on delighting the customers to reinforce their loyalty to the brand.
Therefore, artificial intelligence can relieve humans of labour intensive tasks as well as fast track time consuming processes, but it cannot take over key relationship building functions between financial institutions and their customers. Since human interactions are not just cognitive but also emotional and social, interacting with human agents is one key aspect for a great service agent and customer relationship. All of this leads to an era of Assisted Intelligence embodying the High Tech-High Touch approach.
In the digital age, being human still plays an intricate role in the banking industry. It raises the question of how financial institutions can leverage technology without losing the human touch and the need to find a solution is more prevalent than ever.
This can be done through a real time and emotive approach and using omni-channel trained service agents to retain customer loyalty. Thus, financial institutions need to balance automation and human interaction, when needed, like implementing a people oriented strategy with tech smart support. This balance between artificial intelligence and emotional intelligence can boost customer confidence and retention. Companies should think of integrating automation as an aid for agents to assist them in tasks so they can centre their attention on the emotional need of the customers.
In addition, banks could focus on the combination of artificial and human intelligence to create a middle ground between balancing costs for a branch and delivering excellent customer service. The solution includes expertise in advanced technological tools as well as emotional intelligence and empathy through service agents who are highly coached in conflict resolutions. Therefore, to take part in the AI race without losing the personal touch, banks need to use the empathetic value only a human has to offer to be able to create a fully rounded digital experience for its customers to lead the way in the new age of the digital customer journey. By 2025, AI will have established itself as a common assistant to human agents to help them find solutions for customer's issues.
Juan Miguel Pérez Finboot
In the 20th century, we saw how automated machines transformed supply chains in the manufacturing and industrial sectors, with the key objectives of increasing productivity and streamlining logistics. Today, we are seeing a new wave of Read more »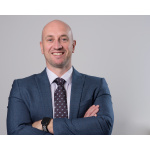 Martin Kisby Equiniti Credit Services
Following the banking crisis in 2008, the Parliamentary Commission for Banking Standards (PCBS) recommended the creation of a new framework focused on increasing senior management accountability. Based on this recommendation, Parliament passed Read more »
Free Newsletter Sign-up