ESMA Sets a Date for SI Compliance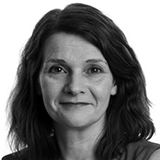 Anne Plested , Business Solutions Consultant at Fidessa



08.11.2016

10:30 am

ESMA , Anne heads up the regulation change programme for Fidessa in Europe. Since joining the firm in 2009 she has played a significant role in the establishment of the Fidessa Regulation Team, monitoring and evaluating the regulatory environment and working on the impact analysis of MiFID II and other major EU regulatory changes running in parallel. Anne is a frequent contributor to a number of industry groups discussing MiFID II, regulation, best practice and post-trade data standards. She is a Member of the Steering Committee for the FIX Trading Community's MMT (Market Model Typology) initiative as well as being a member of, and regular contributor to, their EMEA Regulatory Sub-Committee. In May 2014 Anne was appointed by ESMA as an external stakeholder representative on the Consultative Working Group that supports their Market Data Reporting Working Group. With more than 20 years' experience of the financial markets in London, Anne has previously worked as front-office projects manager, specialising in trading systems, for the retail and institutional divisions of a large private client investment management firm. She has also been involved in numerous projects for a major investment bank and a number of other City firms.
Intended to promote practical convergence and common supervisory approaches and practices, like EMIR and MAR before them, the MiFID II Q&A is fast becoming a favourite on my browser. In its recent Q&A on transparency topics, for example, ESMA has clarified for those firms wondering if, when and how to become a systematic internaliser (SI) that they will have until September 2018 to work it out and comply.
Waiting until after ESMA has published the first set of trading data in August before completing the assessment for SI status sounds logical, but it doesn't allow much time to put the plumbing in place. So in practical terms firms are already estimating their status and building out their systems ready to opt-in from January 2018 or switch on by September. Quite what the relative impact will be for early versus late joiners is a new unknown.
With the list of questions on the practicalities of MiFID II implementation growing by the day ESMA's question and answer mechanism is set to become a much-utilised tool.
Related Blogs