Why Digital Transformations Fail And How You Can Prevent It?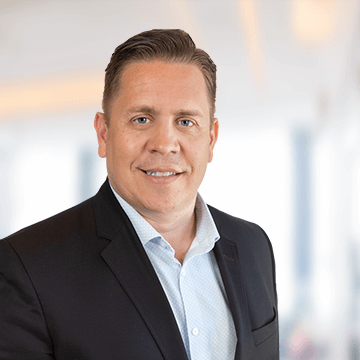 Matthew Feyling, Vice President - New Business Development at Trianz



28.05.2020

10:30 am

Digital transformation , With over 20 years of industry experience in driving growth, Matthew (Matt) likes to go the extra mile and exceed expectations when it comes to client relationships. As Vice President - New Business Development, Matt is responsible for new client acquisition at Trianz.
Going digital is one of the most significant changes a business can make, especially in the current state of Covid, this has become an imperative for survival. The transformation involves the conversion from more traditional workflows and processes to new cloud-native operations, which are either partially or entirely automated.
For businesses that decide to procrastinate and continue with their traditional processes, it is highly likely they will continue to experience inefficiency, slow service delivery, and struggle to achieve regulatory compliance. Let us discuss why, and how you can digitize your workflows today to avoid these shortfalls.
Telltale signs you are facing a failed digital transformation
Before we discuss the steps to success, you should first be aware of the warning signs that indicate an outdated, inefficient business strategy.
• A lack of organizational clarity, with an unclear business trajectory – If you are struggling to communicate information across the business, you may be in dire need of a digital transformation. You may also experience a lack of unification in terms of corporate culture, with your values and beliefs being lost in transit due to inconsistent communication across departments.
• Fear of change, or the inability to do so – Being able to incorporate swift and meaningful change is vital for modern business. Agility can help you avoid pitfalls and react more quickly as problems arise.
• Brain drain, or insufficient skillsets – You've had the same way of doing things for years now, and nobody thinks it should change. Your existing tools have long been a detriment to daily work efficiency, but you've patched over it rather than updating and educating staff for new IT additions.
• Inter-departmental communication is non-existent – Your customer service team is hugely aware of an issue that's been bugging your customers for weeks, but they don't have the facility or time to report this issue. One or two people may have found the time, but this was discussed at the water cooler rather than formally with an IT Engineer, meaning the issue keeps slipping through the gaps.
Obviously, these may not all apply to you, but if you've experienced a similar issue or sense of frustration, then you may find great benefit in a digital transformation.
Take these steps for success in digital transformation
Now, when undergoing a digital transformation, the following things need to happen:
• A unified perspective on new IT development - From the executive level, all the way down to administration staff, everyone needs to understand the benefits that IT offers. With this new system, you'll also undergo a company-wide education program, highlighting the key benefits of the change along with effective education on how to use it.
• Determine which stage of digital transformation you're in – Some businesses will undergo more change than others, and that's why it's good to understand how far along you are in the process. You may already have a few systems in place with great potential, but they are being held back by outdated computer hardware and operating systems. Understanding these shortcomings is the first step towards leveraging the full potential of IT in your business.
• A chain reaction of IT progress – You should aim to find the smallest changes that'll make the most significant difference at the start. This allows you to bolster your workflows in the short term while granting time to further develop upon the more substantial hurdles in the background. Maybe your proprietary system is too much hassle to port over, and a complete overhaul with a new system could get you the same results in a shorter timeframe. A successful digital transformation involves thinking smart rather than just working hard.
• Set milestones and goals to track your progress – For each department, you should define a set of metrics that you'd like to see improved. This makes it easier to analyze your current IT infrastructure and figure out what you can do to achieve those goals. During a digital transformation, consider the mid to long-term changes you can make, as they'll offer sustainable change and growth for your business into the future.
• Continue monitoring and striving for improved efficiency – Don't just sit back and relax once you've achieved those aforementioned goals. Maintain awareness of new technological developments so that you can maintain a constant adaptation to your industry demands. Rather than waiting for five, ten years before revamping your systems again, approach things with a "little and often" methodology, to remain efficient and agile into the future.
Take the first step with Trianz today!
Trianz digital team of experts has its finger on the pulse of IT, offering unparalleled expertise that delivers consistent results. By working with Trianz, you can take the guesswork out of digital technologies through Trianz decades of experience in the ever-changing IT industry.
Trianz was recently recognized as a leader by ISG. Speaking on the recognition, Matthew Feyling, who was recently elevated to Vice President for New Business Development for North America at Trianz said: "To be recognized by ISG as a leader in their Archetype reports is a true honor. It's a validation of the efficacy of our approachable digital solutions. It's also in line with our outcome-focused execution that provides demonstrable long-term value and superior digital transformation results." Matthew previously led the analytics practice at Trianz where he modernized the team to make significant strides in digital transformation services.
If you are considering undergoing a digital transformation across your organization, then consider speaking with the expert team at Trianz.
Related Blogs