Creating Personalization in Our Digital Age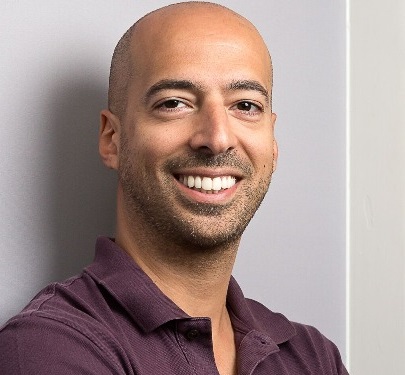 Amir Nooriala, Chief Commercial Officer at Callsign



25.08.2020

02:15 pm

Digital transformation
From banking and shopping, to working and socializing, we all now live in a digital first society and there's no intention of going back. This stage of our technological evolution may have already been in transit, however there is no doubt that COVID-19 has greatly increased the pace of change.
Looking back to the start of the year, I'd sit with some of the world's largest banks and merchants discussing 3-5year digital transformation plans. Fast-forward 6 months and these discussions now have a 3-5month timeline. This rapid shift has brought with it some substantial challenges, not just to the organizations striving to meet new customer demands, but to society itself and meeting the needs of all. This article looks at how we should adopt this new world, pulling from conversations I have had across the industry as well as from the recent Pay360 panel I hosted - 'In the post COVID-19 world everyone works remotely, and shops / banks are all online. Is solving digital identity the next gold rush?'.
There were two stats quoted on this panel that I felt really summed-up this change to me:
PayPal's fastest growing segment between March and April was the over 50s and,
That major banks are now seeing daily (global) mobile engagement on their apps.
To many they probably come as no surprise, but they clearly highlight the new pressures we have on making digital transformation work for the whole customer base (not solely for millennials or Gen Zs). Instead, there is a multi-faceted transformation that needs to take place which (as we discussed on the Pay360 panel), all centers around personalization and getting this right for each and every individual user.
What do we mean by personalization?
Early in the session Samuel Bevan (Snap Inc.) noted that "for every second your site takes to load on mobile you're going to lose 7% of conversions". This level of user behavior is already a difficult challenge for most organizations, but it's just the tip of the iceberg when it comes to satisfying customer demands. In today's digital society, personalization goes far beyond knowing the basic details about a customer, it's delivering the right experiences at the right place at the right time. If we look at this in the banking and FinTech space, it's individual saving buckets, avatars (you'll have to watch the panel) and offering seamless payment initiation journeys that keep customers in the same channel.
However, as broader demographics move online, there's the risk that customers will struggle with cumbersome journeys or fall foul to new threats such as authorized push payment fraud. With many financial institutions bracing for the increased impact this'll have on call centers, others are looking at how to deliver appropriate and timely messages to help users along or warn them when danger seems apparent. It is this approach to hyper-personalization that is helping FinTechs become such strong challengers when it comes to digital transformation. Utilizing an abundance of data and combining it with agile development processes.
This is not to say the more established banks can't reign supreme by leveraging their own partnerships or collaboration between in-house teams. This is something we're working with a number on institutions on, deploying policy or intelligence driven interventions into a user's digital journey in real time. This might seem like small nuanced example, but it's getting these personalization elements right that help build long-term digital trust.
Digital Trust is really what's at the heart of this transformation, as Andrew Scott (HSBC) points out during the Pay360 panel, 'that long-term relationship is about trust'. Trust itself has been rather simple to build in the real world, but in the digital realm it's much more difficult. Those who actively earn the confidence of their customers will be significantly more successful that those who don't. Online, digital trust is about personalization, security and privacy. But at the core of all of these is digital identification.
Building Digital Trust
Data in the digital realm is the new currency, and the leading companies are those that are looking at how they can best utilize data to deliver high-class user experiences. However, the common thread throughout is how these platforms rely on customers' online identities as the foundation of this hyper-personalization. These instances go way beyond self-styled avatars celebrating savings goals. We're talking bespoke, payment journeys that meet each individuals' unique needs.
As Edward (CEO/Founder, Bud) noted on the Pay360 panel, '(with payment flows) customers will drop off if there's friction… or (the journey) doesn't makes sense'. It's in these instances - as businesses turn to partners to personalize customer experiences, where we need to ensure these systems and the customer data that's sits at the core of them is secure. We realize that personalization is the way forward to differentiate and drive growth. But get this wrong and the consequences can be dire. This is where at Callsign, we really do come into our own. Just as saving buckets can be personalized so too should authentication journeys and identification processes.
We call this approach Positive Identification and actively strive to help businesses provide seamless identification journeys that form the central pillar to any level of personalization. But what we realize is that not only do these journeys or integrations need to be secure and unique, they absolutely must have your customers privacy in mind as well. To us, this is true personalization.
Andrew Scott points out that one of the key areas for HSBC is getting 'the right balance between the KYC requirements and low friction'. However, low friction isn't just avoiding lengthy forms, it's online experiences that are tailored to those who don't have access to high-end devices, ability or willingness to use traditional biometrics or may just simply not have enough signal to receive an SMS.
Our approach to positive identification is about using passive methods to help verify identity, removing friction wherever possible. Whilst at the same time, leveraging these passive methods to ensure that we are verifying the user is who they say they are. This is a combination of methods from data capture such as device fingerprinting and our world-leading MI suite of authenticators, right through to how we analyze this data through ensembling.
By taking this approach, we are working at eliminating the friction for your customers, offering businesses the ability to personalize and tailor journeys on an individual customer level whilst providing them with assurances around privacy and security. For us, positive identification is the groundwork you need to lay in order to build long-term trust with your customers and truly win in the new digital realm.
Related Blogs