How Can Insurers Attract and Retain Talent Through Digital Transformation?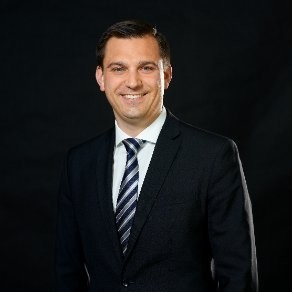 Peter Hecht, Head of Marketing & Communications for Insurance in North & Central Europe at DXC Technology



14.08.2019

12:30 pm

Digital transformation
Within the insurance industry, digital transformation is boosting productivity – improving the customer experience, creating efficiencies throughout organisations, and enabling actionable insights using analytics and big data. Yet so far, the focus has been on the technologies, instead of its impact on each company's work culture. Digital transformation changes every aspect of an enterprise, meaning that while the company will need to implement new technologies, it will also have to alter its work procedures. The insurance organisation will need to upskill its workforce and also attract individuals with the right competencies to meet new and emerging technology challenges.
A DXC survey on the digital maturity of the European insurance industry revealed that digital transformation has come with some negative consequences. The survey revealed that nearly half (47 percent) of respondents believe they will have fewer colleagues in the next few years because of their organisation's transformation.
Insurers are also aware that they need individuals with particular skill sets, with nearly two-thirds (66 percent) saying they are actively seeking individuals with new competencies to join their organisations right now, while another 23 percent say they expect to be looking within the next two years. Only 11 percent indicate they currently have the right mix of competencies in-house to support their digital agenda.
But what kind of people do insurers need? And how can they attract individuals with the necessary skills? Here are three steps insurers can take to ensure they have the right workforce after digital transformation:
1. Defining the skills you need
Defining exactly the skills you need to run an efficient business is essential before looking for employees. This is by no means an easy task and requires organisations to anticipate what attributes will be needed in the future. The mix of required and preferred skills will vary from country to country, and from one organisation to another, and will need to directly align with each insurer's digital transformation goals, objectives and business model.
2. Beating the competition for the right talent
The battle to attract the right talent continues in all sectors around the globe, with demand greatly outweighing supply. According to Code.org research, there are more than a half-million more open IT jobs in the United States than graduating computer science students. What's more, talented individuals may not be looking at the insurance field as an option. Due to digital transformation insurers are now competing with traditional tech companies such as Google and IBM for the same applicants, not to mention other industries such as life sciences, manufacturing, retail and banking.
Insurers need to change their image to make the insurance product itself relevant for the younger target group; there is currently an educational gap for younger generations, many millennials don't understand why they need insurance. In Denmark, for instance, only 20 percent of younger individuals have homeowners' insurance. If insurers can make their products more relevant to a younger audience, they will be more likely to attract them as employees.
3. Equipping managers with the right communication skills
In the insurance industry, the average age of the employee pool is higher (PDF) than in many other industries, so a generational shift needs to occur. Insurers need to create a culture that is relevant to younger employees. While a good salary is important to these individuals, they also value benefits such as flexible work hours and having a manager who offers consistent feedback on their work.
Managers must learn or hone their communications skills. As insurers are likely to employ fewer individuals in the next several years, managers will need to assimilate new competencies, while also reducing headcount as their organisations become more digital. Building benefits like these into the organisation's culture isn't easy, but it's essential.
In the DXC study not one of the respondents indicated that the search for new talent could be delayed much longer or that they could make do with existing competencies. It is clear that while insurers may be at different stages in their quest to find employees with the right skills to meet digital transformation challenges, but they all realise they must take action immediately.
Related Blogs