UK and Singapore agree to increase cooperation in cyber security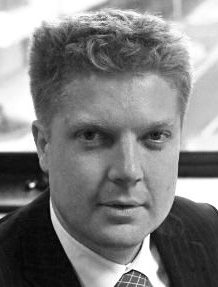 Ian Shaw, Group Managing Director at MWR InfoSecurity



30.07.2015

01:00 am

Cyber Security
Comments on "UK and Singapore agree to increase cooperation in cyber security" - http://www.financialit.net/content/singapore-uk-agree-increase-cooperation-cyber-security
We fully support this announcement and, infact, we are already active in the region, offering a range of cyber security services to Singaporean businesses and government agencies. We now have a strong team of talented local individuals in the industry working in Singapore - including a number of security consultants who transferred from the UK, working hard to serve the local market and MWR's clients in the region.
We think further cooperation, particularly the funding for research and development, is a tremendous step forward as the security of new technologies is vital for Singapore to meet its ambition to become a Smart Nation. In fact, over the last twelve months, we have been sharing our innovative research in Cyber Defence, Smart Energy and Smart City security.
One of our Singapore based researchers, Yong Chuan Koh, recently offered insights to Microsoft Office sandboxing - the first in this space. His findings covered the Protected-View sandbox internals including its architecture, its initialisation sequence and the system resource restrictions.
Speaking before presenting at ReCon Canada recently, MWR Singapore researcher Yong Chuan Koh said, Criminals will always be looking for ways to fine tune their code to slip past defences and, as the defenders, its our job to make sure they're unsuccessful. A key part of this, I believe, is research.
We are incredibly pleased with the progress MWR has made in Singapore and look forward to finding and developing more local cyber security talent in Singapore's 50th Anniversary year.
Related Blogs