How Fintech Firms Are Taking Advantage of the COVID-19 Pandemic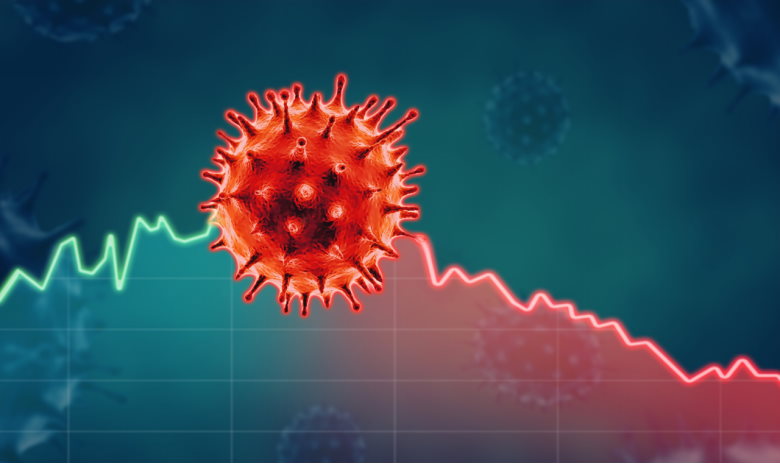 Benjamin Lee, at Fortis Media



22.04.2020

09:00 am

COVID-19
The COVID-19 pandemic has successfully demonstrated the many weaknesses inherent in our economy. In less than 6 months, the virus has successfully brought the global economy to a sudden, grinding halt.
With more than 3.9 billion or half of humanity under a government imposed quarantine, consumption has plummeted and industries have been plunged into a crisis. Now with the prospect of a massive global recession bearing down, things are looking decidedly bleak for businesses everywhere.
While governments worldwide have taken steps to introduce their own set of economic stimulus packages, many fear that all these efforts would not simply be enough. All over the world, millions are faced with the prospect of unemployment in a wrecked economy and mounting bills to be paid.
Despite all of this, not everything is doom and gloom with some industries flourishing and being able to find their niche in a pandemic stricken world.
For example, glove and face mask manufacturers all over the world must be secretly counting their lucky stars with sales figures going through the roof. Used in nearly all industries including the medical field, sales of latex gloves and other personal protective equipment (PPE) has been especially strong these past few months with the COVID-19 outbreak.
Players in the fintech industry too have been enjoying a surge in popularity with a whopping 72% increase in users making use of fintech applications. This sudden shift can be attributed to a variety of factors with the widespread lockdown of all but the most essential industries forcing consumers to take their transactions online.
Given that we might be at least a year or two from the successful development of a vaccine and evidence that COVID-19 may become a seasonal illness, chances are good that most countries would be enforcing some form of social distancing which means that it's highly unlikely that things will resemble some form of normality.
Thus with all of that in mind, we take a look at why the COVID-19 pandemic could bring about a fintech revolution.
1. Social Distancing For The Foreseeable Future
All over the world, governments are ordering their citizens to practice self-quarantine and remain home at all times with the exception of emergencies. Given that the majority of the world is now operating online, fintech companies have found themselves in a unique position that allows them to leverage on existing technology.
For example, instead of heading to their local bank, consumers have turned to fintech apps for all their banking needs. Now anyone with a smart device and an internet connection will have no trouble transferring, paying and receiving funds without ever having to leave the comfort of their own home.
E-commerce businesses have been one of the earliest adopters of fintech applications. Online casino betting in on the rise, for example, as the industry saw an opportunity to grow. Now with most of the world under a lockdown, even non-literate users of technology have come around to the realization that fintech is quite likely the new norm.
2. A Cashless Post-COVID Society
Coming into contact with water droplets expelled from an infected person is one of COVID-19's primary infection vectors. This is why healthcare professionals all over the world have advocated for the use of facemasks while emphasizing the need for regular and thorough handwashing.
Given that cash regularly comes into contact with thousands of hands on a daily basis, it should come as no surprise that paper money, coins and other forms of legal tender have been described as being dirtier than a toilet. From bacteria to viruses and even fecal matter, it is prudent to avoid handling any forms of cash at this point of time and maybe even in the future.
In order to break the chain of infection, it will also be critical for society at large to minimize contact with one another. Hence, this is why fintech payment apps are set to grow exponentially in the post-pandemic economy.
Cashless payment apps allow for transactions to be performed without having to exchange any form of legal tender. In a country such as Africa with severely limited financial facilities, digital wallets and payment apps have quietly grown over the years thanks to their convenience and speed.
With more than 600 million users, cashless payment solutions have long been on the rise in China and given the lessons learnt from the COVID-19 outbreak, it should come as no surprise that the rest of the world is likely to follow suit in the years to come.
3. Greater Integration with Fintech Companies and Financial Institutions
By now, most countries would have entered into the 6th or even 12th week of quarantine and the strain is beginning to show. Entire businesses have been forced to halt their operations or develop new ways of working around this quarantine.
With remote working and telecommuting now becoming the new norm, even banks and other financial institutions have been forced to reevaluate their ways of working. Prior to the lockdown, banks have been forced to contend with increased competition from fintech companies encroaching onto their territory.
Now as reports filter in of banks having to close branches all over the world, the facts are undeniable; the economy is in serious trouble. In response, banks have begun flirting with the possibility of collaborating with fintech companies to offer their customers a wider range of services.
The strengths and competitive advantages that both parties bring to the table are simply too good to ignore and as the COVID-19 pandemic has clearly shown, even the most stalwart of businesses have to adapt and improve if they are to remain competitive.
We are all living in unprecedented times with the future remaining uncertain for many industries. However, through a combination of innovation and tenacity, the fintech industry will be able to survive and even thrive despite such challenging times.
Related Blogs