How to Tackle Compliance in APAC
Yvonne Mok
Director of Sales APAC at Appway
How to Tackle Compliance in APAC
01.06.2017 09:00 am
At this year's Innoxcell Annual Symposium in Hong Kong, Appway hosted a discussion session entitled Capturing and Preventing Anti-Money Laundering (AML) Risks with Client Onboarding and Reviews. Appway's Yvonne Mok was joined by Samuel Lung from Ernst & Young to talk about how financial institutions in APAC can adapt quickly to changing compliance standards (find out more in our blog, Compliance Meets Digital Onboarding in Hong Kong). Yvonne also posed questions for the audience to respond to electronically.

Here's what we learned from the real-time audience polling:

What is your institution's level of KYC and AML automation?

We found that banks in Asia typically do Know Your Customer (KYC) and AML reviews during onboarding. Yet nearly half of the audience said automation is barely involved.
Automation allows banks to revamp and standardize processes so they can capture necessary data and store it efficiently. This minimizes backlog and frees up time for other activities.

How efficient would you rate the due diligence process within your institution?

A major pain point for banks is completing due diligence reviews on time. These processes can require a huge effort, and relationship managers would rather focus on revenue-generating activities.
Most of the audience said their companies' due diligence processes were moderately efficient and have room for improvement. With banks attaining new clients daily, relying on a manual system is time consuming and can lead to errors.

How is your KYC and due diligence review triggered?

According to about 60 percent of the audience, banks most often trigger reviews on a periodic basis.
This method leaves plenty of room for oversight, and many financial institutions are considering how to improve these processes. As time goes on, regulators are holding banks to higher standards, and it's imperative that banks stay on top of their review processes.

To what extent do you see the impact of compliance on the relationship with your clients?

When asked about the impact of compliance on their relationship with clients, the audience unsurprisingly said it was negative. Clients perceive reviews unfavorably; they don't understand why they should have to complete them on a yearly basis.
How likely would it be for your institution to implement self-service for KYC and AML reviews?

Although much of the audience didn't see a high likelihood of their banks implementing self-service review tools, many banks in North America and Europe have begun offering these tools to lighten their own workload and allow clients to easily complete these types of activities on their own.

Whether in APAC, North America, or Europe, financial institutions understand that it isn't ideal to manage processes manually during onboarding. With regulation and business requirements constantly shifting, financial institutions should look for flexible systems that help them stay up-to-date with due diligence checks and avoid fines and losses.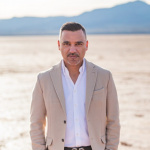 Sonny Aulakh Pure Storage
As the need to work remotely continues to impact the daily lives of people and businesses around the globe, it places unexpected demand on IT departments. How do you transition supporting 30% of your workforce to work remotely to 100% in a matter of Read more »
Shiran Weitzman Shield
As technology evolves and becomes more complicated, so too do the moral and ethical dilemmas, along with the associated regulations. However, well-intentioned regulations designed to protect people and businesses alike can sometimes seemingly Read more »
Free Newsletter Sign-up