Choosing Software That Will Help Organize Personal Finance Matters
Amy Matthews
Resource manager at Vibrant Inc.
Choosing Software That Will Help Organize Personal Finance Matters
09.07.2018 08:15 am
You might be new to using personal finance software and wish sees the benefits that such software management can provide to help you organize your money. You might also want to explore other software of similar type that offers benefits and features that will suit you better. Here are some standard features to look out for personal finance software.
Transactions and account balance
Personal finance software can help showcase balances of accounts that you wish to track. Payments and purchased need to be entered into the software which will do the match and reflect account balances. A personal finance app online can help to balance and update, and you can set the settings for daily account management. Such software usually comes with versions for Mac as well as Windows.
Schedule bill payments
Financial software that can help you schedule payment reminders for deposits, fund transfers, paychecks and other bills would be helpful. This feature can help anyone who wishes to avoid late payment interests as well as fees that are charged for late payments. Software choices will depend on the kind of notification features they offer. Alerts are often shown on the software while some send across reminders to smart phones and emails.
Account reconciliation features
Personal finance accounts can be reconciled, which is error free and easy in a financial software. Many tools for computers come with these features as well as certain online apps. You can reconcile any account using such software and the match is done for you which can help you to match other account or financial records easily.
Budget planning
When it comes to setting up a financial software, it should be easier than having to create a spreadsheet on your computer. Most reliable finance software tools come with budget categories already inbuilt that help to categorize the expenses and income in your different accounts. Such software should allow you to customize and add on categories of your choice.
Taxation matters
Taxes and transaction for taxes are usually included, but you need to check the software you download if you wish to use this feature. You should be able to set up tax categories of your choice and prepare returns as well as generate reports for tax deductions, estimate taxes paid and do other functions. You can work on tax returns and categorize income as per tax related transactions. Such a feature on your finance software helps to make annual return calculations easier.
Making online bill payments
This is another feature that one can use. Some financial software allows bills to be paid directly. One can enter details of accounts where payments need to be paid. If you are able to use a single interface to link all your bill payments it will help you stay in better control of these payments every month and finish of these transactions at one go.
Analyze and track investments
This is another aspect that many financial software offer. Account values can be kept updated and investment transactions noted in such software. Many also allow accounts to be linked and these download updates as and when you connect to the internet. You could also use features like graphs and on screen reports that can be printed to showcase how your investments are performing.
Other features
There are several other features that such software can track such as net worth. You might have to spend to purchase a software with tracking ability of assets as well as liabilities; kids can be taught about money from such software that are simple to use and include fundamental features such as account management, budgeting and so forth.
At the time of choosing a software you need to ensure that you understand the interface and features; you would also need to spend time to organize the data and how it would help track accounts, balances and coordinate with other software if you wish to ensure that the account management and updates occur automatically.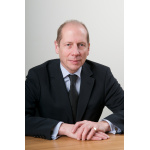 Jerry Norton CGI
What does it mean to extend the bank? Traditionally, banks have manufactured, distributed and managed all of their own products and services. The concept of extend describes how this traditional model is changing as the value chain becomes unbundled Read more »
Free Newsletter Sign-up