Blockchain's role in energy supply chains and the fight against climate change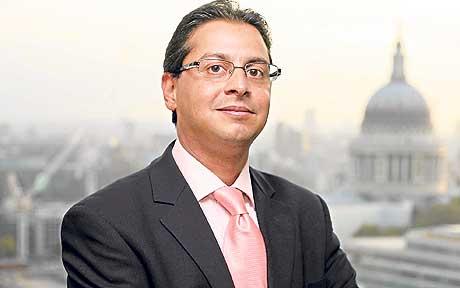 Nish Kotecha, Chairman and Co-Founder at Finboot



17.10.2019

10:15 am

Blockchain
Two topics dominated September's UN General Assembly, at times provoking fiery debate.
World leaders gathered in New York amid simmering tensions in the Middle East. The recent attacks on key Saudi Arabian oil facilities prompted questions about how to secure the vital Oil & Gas supply chain and ensure the effectiveness of sanctions to counter everything from Iranian aggression to illegal Syrian exports and the enrichment of terrorist groups.
Ironically, the second debate to dominate the summit was climate change, the other side of the fossil fuels coin. Swedish teenager Greta Thunberg berated world leaders for failing to deliver a solid plan to tackle the growing environmental crisis and young people around the world ramped up the pressure on their governments.
Just as these two issues are intrinsically linked, they could also share a similar solution. As thought leaders debate ever more inventive ways to tackle both climate change and energy security through sanctions,
technology - and particularly blockchain - presents some interesting ideas.
Blockchain in Oil & Gas
Repsol's recent purchase of an eight per cent stake in Finboot, the company behind the enterprise-grade blockchain solution MARCO, is very interesting. The Spanish energy giant reports almost €40 billion in revenue, and is among the first in the fossil fuel sector to look into blockchain as a money and time saving device. It wants to incorporate the encoded blocks into its supply chain processes, estimating that this implementation could save more than €400,000 per year.
This technology could equally be used to ensure sanctions are really working. It could track oil exports and ensure they end up at the destinations they are supposed to, with the power to create a global network to police the trade of raw materials and commodities.
One country playing close attention to all this is Qatar. Rich in hydrocarbons and embracing innovative solutions to secure a stable financial future despite an ongoing blockade by its neighbours Saudi Arabia, the UAE, Bahrain and Egypt, the Gulf nation has always set ambitious goals.
Blockchain is among the technologies being explored for investment by Qatar and could potentially enhance the supply chain of hydrocarbons as it forges new agreements for exports, as well as better securing real-time data during delivery. The streamlining of processes, increased security against potential threats and the ability to reach new markets are all key to helping Qatar take its place on the world stage as it continues to grow its economy.
Blockchain in the environmental sector
However, blockchain doesn't just work for industry. In the battle to reverse climate change, the technology is offering some interesting alternatives for both governments and regular consumers.
For example, blockchain technology is being used for peer to peer energy trading for renewable energy, ensuring producers can share their energy with communities and people can buy energy without relying on the big energy companies who monopolise the market.
BBOXX, a next generation utility providing distributed solar energy, is taking it one step further by integrating blockchain technologies into its comprehensive energy management platform, Pulse, enabling tracking and monetisation of the impact created through its products.
Plastic waste can also be tackled using blockchain. The organisation Social Plastic works to turn plastic into a currency, creating drop-off centres in developing countries where people can exchange plastic for money or useful items. The next stage of this project is to take the concept global, using an app based on blockchain technology.
In general, a whole multitude of environmental projects could benefit from blockchain, whether it is tracking waste and observing inefficiencies, ensuring countries reach the targets they signed up to in the Paris Agreement, or even tagging and monitoring endangered species.
As the world edges towards energy insecurity, caused by the ongoing climate crisis, as well as a battle for regional dominance in the Middle East, it is vital to think in more inventive ways and embrace new technologies to see how they can disrupt the current status quo. And if there was ever a disrupter that could manage it, it's blockchain.
Related Blogs