Blockchain an Opportunity: Finance and Beyond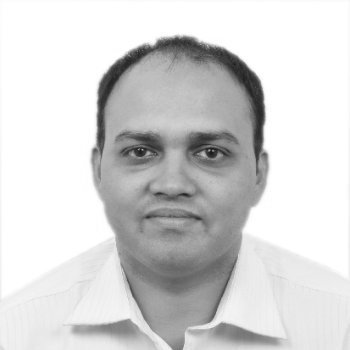 Saurabha Sahu, Senior Consultant at Mindtree



13.04.2016

01:45 pm

Blockchain
Blockchain, a technology that has more mathematical power behind it on a decentralized basis than any open source project in history, could fundamentally reinvent the non-financial systems. Non-Financial institutions should start introspect and invest in the research work to find more value of Blockchain.
Everyone is discussing and sharing the information, How Blockchain can provide a paradigm change in the financial world? This way only in the financial world is coming to Limelight. Why only finance, let us think outside the Financial Box, where there are bigger challenges and changes are expected. Think of the non-financial sectors, there is a scope for improvement on process, data manipulation, data transparency and many more.
Investors should look out to leverage the Blockchain functionality not only in financial sector but also in non-financial sectors. Blockchain can provide the flexibility to use in any domain any sector.
Some of the insights where Blockchain can be used:
Travel (Domestic /International) & Transport
Ticket Booking: Air Ticket, Bus Ticket, Online Car Booking, Train Ticket, Cruise Ticket
Courier Tracking: Goods Tracking, Status of Goods Transport, Retail Sector - Fast Moving Consumer Goods tracking
Food and Beverages
Catering Services: Air Travel Food Supply, Railways Food Supply, Office Food Supply
Dine and Wine Booking: Take Way / Instant Orders,
Marketing and Advertisement
Patents and Trade Marks: Engineering Designs, Innovative Research and Development
Social Networking: Friends and Relative Comments on Social Networking
Online Shopping (e-Commerce)
Goods and Services Buying / Selling
Manufacturer and Consumer Grievance Management
People Management
Employee Performance Management
Employee Grievance
Travel Plan Management (Domestic and International)
Customer Care and Support Activity (BPO)
SLA Maintenance
Infrastructure and Technology Support Management
Insurance
Vehicle Insurance
Life Insurance
Term Insurance
General Health Insurance
Insurance Due Premium Payments
Utility
Electricity power generation, Transmission and Distribution
Natural Gas distribution
Bill Payments: Telecom Bills, Electricity Bill
General / Public Sector
Population Counting
Voting – Election
Budgeting
Certificate Management: Birth Certificate, Death Certificate, Marriage Certificate, Company Registrations
Law and Legality: Public Notice, Change in Law, New Law Proposal
Education
Institution Details
Courses Offered
Seat Availability for Course Enrollment
Books availability
Manufacturing
Oil and Natural GAS extraction
Export of Minerals
Natural Ore Extraction
Agro Fertilizer
Defense and security
Health and Pharma
Appointments (Doctor / Physician)
Medicine Composition
Lifesaving Drugs Composition and Availability
Patients Health Record Maintenance
Medicine Bills and Prescriptions
Tourism
Hotel Room Booking (Lodging)
Historical Place Visit
Archeological Place
Holy / Religious Place
Information Broadcasting - Entertainment
Movie Ticket
Movie Piracy
Team Outing
Public Media and News
Latest Update on News
Record Keeping
Document Keeping
Digital Library Book Maintenance
Document Transport and Transmission: Intra Organizational document sharing, Inter Company Document Transmission
Financial Sector
Sensex / NASCOM / Trading Business
Market updates
TAX and Returns: Fringe Benefit TAX, Service TAX, Import TAX
These are some places are taken over by locally developed or proprietary software solutions, where the chances of making a duplicate entry, manipulation of data is more.
Considering the sensitivity of data, Blockchain will be the best possible solution for all the above situations.
Blockchain come with an enabled function of Public Distributed Ledger Technology, where all the involved parties will be able to view, create and update the records. Blockchain comes with in-build audit facility, any change will be recorded. Blockchain, which provides the safer way of maintaining the data integrity, manipulation and their by reduces the risk of data loss.
Advantages:
Data Transparency
AML (Anti Money Laundering) checks would be much simpler
No fear of data loss
Removal of Complex relationship maintenance across the countries for data transmission
Faster and Real Time Data Sharing
Easy transaction data retrieval process
Error free and Risk free transaction processing
Eliminate data manipulation
Efficient and Qualitative Audit of transaction
Easy Disaster recovery
Single Window to review all details
Reduction in Terrorism Actions across Countries
Efficient way of information sharing
Blockchian will make the ecosystem more transparent, efficient and robust, which will provide a healthy competition for all players. Blockchain will set a new horizon for the financial and non-financial world with a vast opportunity of growth.
Related Blogs