Bitcoin: Just a phase or does it have the legs?
Joe Pindar
Director of Product Strategy at Gemalto
Bitcoin: Just a phase or does it have the legs?
03.12.2018 12:45 pm
It's fair to say that the term Bitcoin is now prevalent across all walks of life, from the boardroom to the pub. But for something that's awareness has skyrocketed in recent years, questions still remain as to its longevity and ultimate value. Is it, and cryptocurrencies in general, just a phase or does it have the legs to establish itself in society?
The biggest reason so many continue to question Bitcoin is because of the continuous dramatic fluctuations in its value. At its height, Bitcoin last year was valued at nearly $20,000 per coin, a far cry aware from the currents days of just over £3,400. Drops like this immediately bring concerns about a technology or company that goes through the same thing, is it meant to last?
But looking beyond, it seems that the true value of the Bitcoin is going to be the very conception of a cryptocurrency, and the Blockchain technology that underpins it.
Bitcoin has been the poster child for the crypto community for a long time, inspiring the creation of many other cryptocurrencies. With each one of those, whether a success or not, the chances of one eventually taking hold increase as the awareness builds. Problems which have faced Bitcoin since inception, such as that lack of awareness to make it a currency, are slowly fading away.
At the same time, the Blockchain technology behind it, essentially a distributed ledger is tested, examined and refined. Blockchain itself is the real star in all of this through its ability to underpin solutions of value beyond cryptocurrency. Applications containing the technology are emerging in diverse industries including logistics, population management and financial services.
Learnings from the past bubbles
Looking immediately ahead, the sheer scale of activity in the cryptocurrency space, coupled with lack of regulation, mean there's inevitable risk. Bitcoin has stood the test of time though, if a decade can be called that, better than any other, but something is brewing in the form of a bubble. The price history and the irrational exuberance which has been prevalent in many other "alt-coins", indicates this. Again, however, the only certainty is uncertainty: so, while there is a good chance of Bitcoin rising to higher levels, the cryptocurrency bubble will burst at some point. Like all bubbles, naming when is impossible.
When that happens, is Bitcoin done? The dot-com bubble of 1999 provides hints. Companies like Amazon and Google suffered short term, but they survived, prospered and became essential to our daily lives.
Similarly, with the convenience and international nature Bitcoin promises, the hype could give way to something more solid. A rapid deflation could in investors words, "clean out weak hands", with only the serious players left to establish the true value.
A criminal legacy
Any review of Bitcoin's history wouldn't be complete without a look at the perceived criminal side of cryptocurrency. Where Bitcoin is concerned, the perception of anonymity remains. However, the move towards widespread adoption is starting to dispel this view point.
While it was established as a currency outside of regular controls, (something that has drawn many to it) Bitcoin and other cryptocurrencies have matured to a point where there is growing appreciation of the need for regulation and financial controls. Some exchanges are starting to listen and are implementing "Know Your Customer" controls to provide increased accountability. Bitcoin is also being more widely accepted for retail purchases and is starting to align with legitimate payment systems.
These moves into the mainstream show Bitcoin has a positive future as a currency as it strengthens oversight, thus ensuring that the law has a clearer view of who owns the account. It also means that the currency's appeal is diminished for criminals, nudging them towards other cryptocurrencies (such as, Monero) that strongly enforce privacy and anonymity.
The age of crypto is here
Looking to the future and predicting if a technology will stick around or fade away is always difficult, but it's becoming clear that regardless of whether it's Bitcoin or something else, cryptocurrencies are seemingly here to stay. Throw on top of that the rapid expanding use of Blockchain as the lynchpin to further solutions and the awareness will go further and further. So while it could end up being just a phase in our society, Bitcoin is likely to have a lasting effect beyond its existence.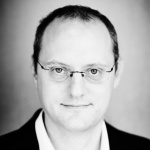 Andrew Stevens Quadient
"When the CMA launched this report six months ago, it seemed a natural fit when most customers rated a bank without any branches, First Direct, as the one they would recommend to their friend for online and mobile banking services. Barclays has now Read more »
Free Newsletter Sign-up