Can Content Automation End the Quarterly Update Crisis?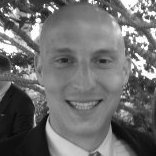 Christopher Monaco, Content Marketing Manager, Financial Services at Seismic



05.12.2016

07:45 am

Asset Management
With global outflows on the rise and industry consolidation becoming increasingly common, it's critical for asset management firms to foster productivity in conjunction with improving operational efficiency. Seismic recently surveyed over 100 individuals from 37 asset management firms with the goal of learning not only what makes improving operational efficiency so attractive, but also why firms want to adopt content automation solutions in the first place. The results of the survey were overwhelmingly supportive of eliminating manual processes, especially where quarterly updates were concerned, and implementing technologies that could streamline workflows and lower costs, thereby delivering a higher return for firms.
Respondents believed that reducing the time it takes to build a fact sheet or pitchbook allows for the reallocation of resources that would otherwise be dedicated to such time-consuming, cyclical tasks. With this additional free time, managers are then open to pursue value-add activities, like prospecting new clients or strengthening relationships with current ones. Firms that had already adopted a content automation platform were experiencing the manifestation of such intangible benefits and found themselves gaining a competitive edge in the asset management space.
Because of these uniform results, Seismic decided to conduct a comparative analysis on the operational differences between manual and automated update methods–old school versus new school, if you will. The following table outlines the main steps a marketing person takes to produce a finalized, client-ready, PowerPoint pitchbook. Also included are estimated times for each step based on input from industry experts and Seismic customers. The data speaks for itself.
Item / Data Element
Number of Steps
Est. Time:

Without Automation

Est. Time:

With Automation

Gathering Baseline

Materials

3
6.5 Hours
34 Minutes

Collecting Corporate

Information

6
8 Hours
13 Minutes

Describing Firm's

Investment Approach

1
0.5 Hours
1 Minute

Detailing Firm's

Management Process

and Investment

Offerings

2
28 Hours
62 Minutes

Communicating

Credibility, Proof Points

and Client Successes

2
12 Hours
4 Minutes

The Marketing

Operations / Production

Process

7
43 Hours
510 Minutes
Subtotals
98 Hours
10.4 Hours

Adjustment for

Concurrent Activities

< 33 Hours >
< 3.4 Hours >
Total
65 Hours or Approx.

8 Days

7 Hours or Less than 1 Day

Related Blogs