Finance Predictions For 2021: The Rise Of Automation And The Emergence Of The 'Digital-Ready Culture'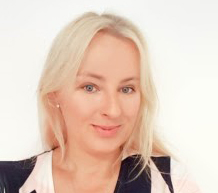 Ada Westerinen, Senior Manager, EMEA Channels Solutions Consulting at MuleSoft



25.12.2020

11:30 am

2021
Automation:
Next year, we should expect to see banks and financial institutions accelerate their shift towards using customer experience as a core differentiator, and automation will become increasingly important to those efforts. Customers who have endured global lockdowns in 2020 have become accustomed to 'digital-first' banking, and their expectations for a frictionless experience have risen as a result. As such, we can expect to see banks looking for new ways to automate certain processes to make the customer journey as simple as possible, through the use of technologies like AI-enabled chatbots and capabilities such as straight-through loans processing.
However, effective use of these capabilities in banking is more commonly associated with smaller, more nimble fintech challengers rather than the large incumbent players. Much of this is down to the way the former are set up: fintechs are typically built to serve one use case, as are all of their systems, whereas traditional banks often spread valuable customer data across various silos, which limits their ability to unlock this data to drive automated customer experience initiatives.
As such, traditional banks will increasingly embrace APIs to get around these issues in 2021. By placing APIs in front of each system that they need to draw data from, banks can create a flexible integration layer that allows them to bring it all together to compose a single view of the customer. With this in place, they can quickly and easily draw the information they need from disparate systems scattered across the business, and use it to power capabilities that automate the experience for customers.
The digital-ready culture
As a result of the increased demand for online services in the last 12 months, customer expectations for a connected, frictionless digital banking experience are higher than ever. Next year, this trend will encourage traditional banks to begin experimenting more with the potential of open banking in earnest. While open banking has been with us since the start of 2018, many banks have yet to fully embrace it, and instead have perceived it largely as a 'box-ticking' exercise to satisfy regulators. Now, banks are beginning to realise that open banking is the basis on which they can offer a better customer experience.
As such, next year we can expect to see banks take their first steps towards an 'ecosystem mindset', whereby they re-imagine their traditional model in favour of one where their services are offered as a platform. In this approach, banks whitelabel their services for others within their ecosystem to use. A property platform, for instance, might make use of a bank's mortgage application capability to enable customers to apply for a loan directly from within the app. In this way, banks will be able to reach more customers through indirect channels, rather than 'owning' every customer relationship in the traditional sense.
For this model to work, banks must become more composable enterprises, by embracing APIs – the lynchpin of open banking. By using APIs, banks can re-imagine their digital assets as a network of capabilities that can be exposed for others to discover and tap into. A third-party wishing to make use of a certain banking capability can simply plug the bank's API into their own product or service. The more that banks are able to open themselves up in this manner, the more opportunities they have to join new value chains, unlocking more revenue as a result.
Related Blogs