The rise of the payments super app – a fad, or the future?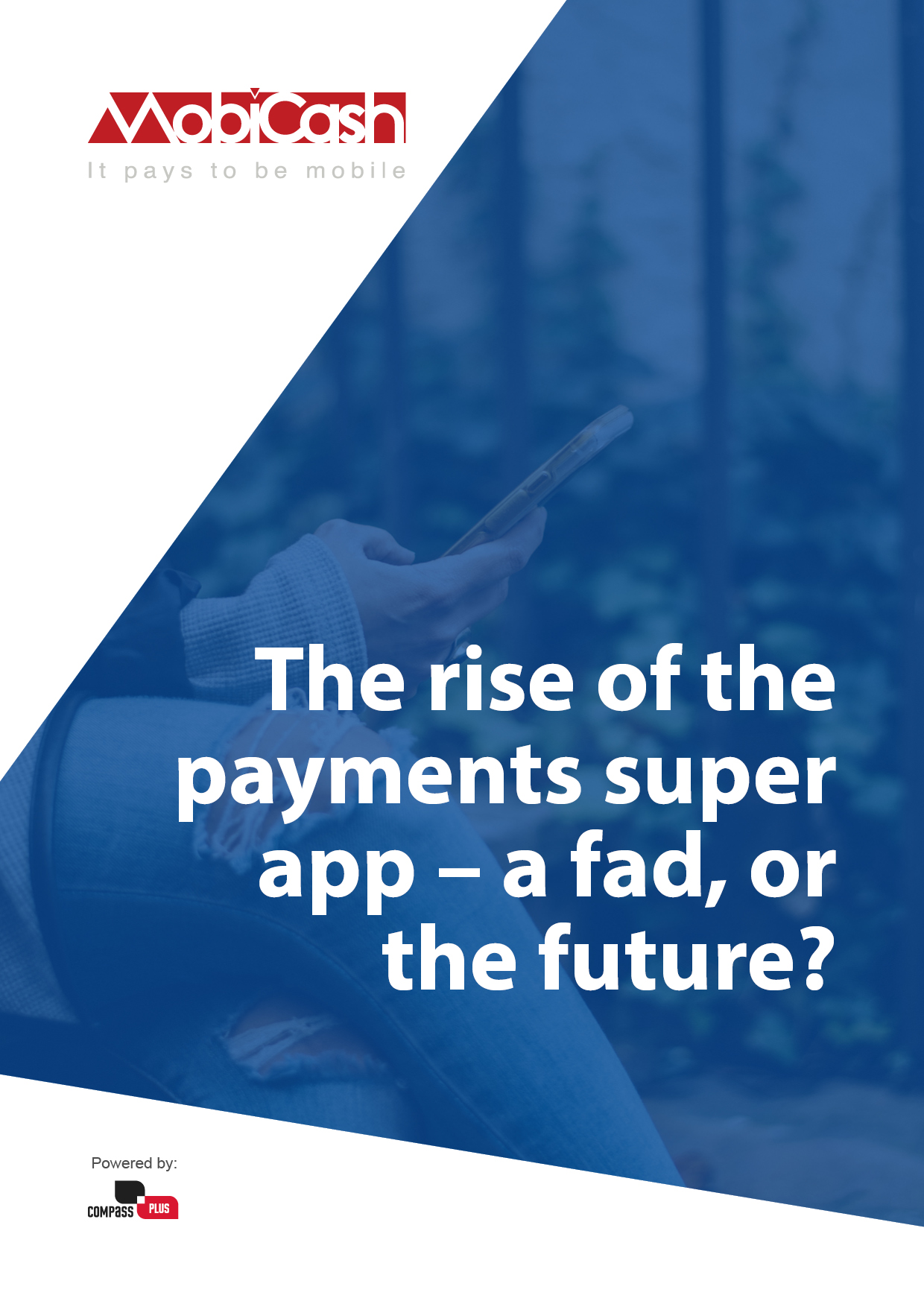 White Papers

20.10.2020

08:02 am
In the last decade, bundled products and services became broadly unpopular, with customers preferring to shop around for the best deal on each item. As consumer lives have become busier and digital access has improved, a trend has begun to emerge towards rebundling products and services again. The rising stars (and perhaps even the drivers for this change) are super apps. As aggregators of products and services, consumers see an advantage in super apps, since they offer ease, convenience and the chance to receive more personalised services and offers.
The question is: will this be another trend that unravels in a few years' time, or are super apps here to stay?
MobiCash, a mobile payments service powered by Compass Plus, brings you an insightful white paper that delves into payments super apps, discussing the ultimate convenience they can bring to consumers alongside the competitive advantages they offer merchants, service providers, PSPs, ISOs, acquirers, issuers, fintechs and more.
Download today