Financial Message-Based Data Integration Has Never Been Easier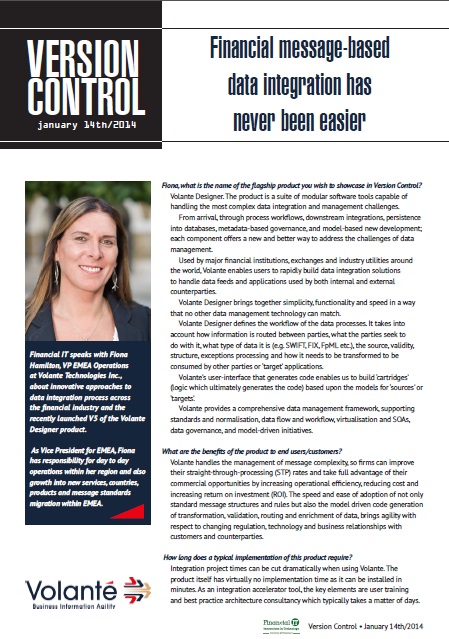 Version Control

18.02.2014

07:00 pm
Financial IT speaks with Fiona Hamilton, VP EMEA Operations at Volante Technologies Inc., about innovative approaches to data integration process across the financial industry and the recently launched V5 of the Volante Designer product.
As Vice President for EMEA, Fiona has responsibility for day to day operations within her region and also growth into new services, countries, products and message standards migration within EMEA.
To a large degree, Volante predicts that 2014 will bring a continuance of the broad trends seen in 2013, both from a market and technology perspective. As a financial data integration solution provider, the impact of trends from the physical implementation of new message structures, changes to existing ones, the on-boarding of new communication end-points and the dynamic routing and validation of information, will undoubtedly continue to cause on-going challenges for all members of the financial services industry.