Trading Technology Survey 2016
Surveys

18.03.2016

07:42 am
Thank you for your interest in the 2016 Trading Technology Survey.
This year Financial IT initiates a survey among the most leading technology vendors in trading. The Trading Technology Survey 2016 is aimed to measure the perception of technology buyers of the quality of products/services provided to them by technology companies, based on the final results of the questionnaire poll. Furthermore the survey is conducted to simplify decision-making process for those leads, who face a great challenge in the industry and haven't decided yet which product/service best suits their business needs on today's market.
To confirm your participation in the survey providers should register here
For technology users we are offering two different ways to participate in the survey:

The Online Version can be completed by clicking the Internet Exlplorer icon to the left. Only one copy of the survey can be opened and completed at a time on the same browser. Your response will not be marked as completed until you click the Submit button on the final page of this survey.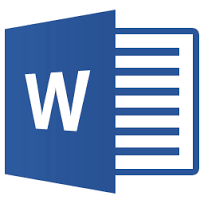 A Word-formatted Version that enables you to rate several products at once, with drop-down lists for answering the questions, can be downloaded by clicking the Word icon to the left. Please note this Word version is NOT an online version, so please be sure to download and save the questionnaire on your computer or laptop before starting to complete it to ensure you do not lose your work. This will also enable you to e-mail it as an attachment to colleagues to complete or review, and email it back to us at surveys@financialit.net when you have completed it.
In the survey, most outstanding trading technology providers are listed in three main categories:
* Platform And Workflow
* Connectivity, Hosting And Integration
* Support Services And Pricing.
For the more information click here
All respondents are asked to rate the performance of products/services received from their technology providers based on a scale of 1 to 7, where:
7 - Excellent (Exceeds most normal expectations)
6 - Very Good (Exceeds some reasonable expectations)
5 - Good (Consistently meets expectations)
4 - Satisfactory (Adequate, but undistinguished)
3 - Weak (Sometimes fails to meet expectations
2 - Very Weak (consistently fails to meet expectations)
1 - Unacceptable
N/A - Not Applicable (Service not purchased)

Providers are eligible for the following ratings: Top Rated, Commended, Unrated, Not Rated, Best in Class.
Should you have any questions about the survey methodology, or have any proposals, please contact us directly at surveys@financialit.net , katherine.emirosan@financialit.net , helen.deborg@financialit.net or you can reach us on +44 (0) 208 819 32 53