Chef Survey 2017: the Continuous Enterprise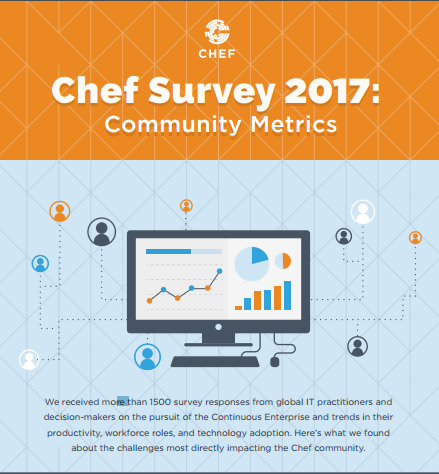 Surveys

17.03.2017

11:43 am
Today companies are competing to ship ideas as fast as possible in pursuit of the Continuous Enterprise. To assess the ever-growing need for speed, Chef surveyed more than 1,500 global IT practitioners and decision-makers on trends in productivity, workforce roles, and technology adoption.
The findings reveal emerging and legacy technologies are being rebuilt around the needs of developers, and companies are piloting and adopting new technologies like microservices and containers in service of speed. But despite advances, security and speed remain at odds in the enterprise.
Our survey shows technology rollout is increasing faster than headcount, so we took a deeper cut of the data to understand the impact of these trends on specific teams: infrastructure teams, application teams, security teams and cross-functional teams.
Please fill up these fields in order to read the publication.