KAL makes ATMs futureproof with nexo standards protocols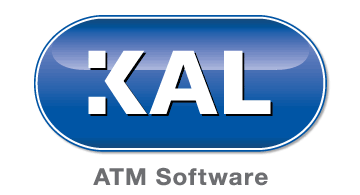 Case Studies

24.01.2018

09:02 am

KAL makes ATMs futureproof with nexo standards protocols
Introduction
KAL is a world-leading ATM software company that specializes in solutions for bank ATMs, selfservice kiosks and bank branch networks. Its multivendor Kalignite Software Suite enables ATM hardware, software and services sourced from multiple vendors to work together perfectly so banks regain control of their ATM networks, reducing costs, increasing functionality and improving customer service. KAL software is the preferred ATM software and ATM management solution for many of the world's leading banks, including Citibank, UniCredit, ING, China Construction Bank and Česká spořitelna (Česká), a member of the Erste Group. It is installed and supported in more than 80 countries around the world and is certified in over 30 languages.
KAL ATM Software supports 40 ATM manufacturers and over 250 different ATM model types, including NCR, Diebold, and Wincor Nixdorf. There are over 300,000 ATMs running KAL ATM Software today. KAL began providing its ATM software to Česká in 2016. Česká is the biggest bank in the Czech Republic, with almost five million customers and assets of over $45 billion. Česká provides its customers with the broadest range of banking services in the Czech Republic via a branch network of over 550 and more than 1,600 ATMs.
This case study explores how KAL software answered Česká's requirement to improve the management of the largest ATM network in the Czech Republic – while continuing to innovate and launch new products and services quickly into the market. The case study also addresses how KAL software and nexo standards helped Česká to fulfil its strategy to create a single environment and support for its clients via ATMs, and an online platform that provides consultancy and other services beyond standard internet banking.
Please fill up these fields in order to read the publication.