UBS and EPAM Win Best Use of IT Private Banking/Wealth Management for SmartWealth App at Banking Technology Awards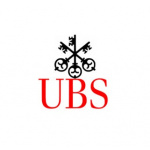 UBS and EPAM Win Best Use of IT Private Banking/Wealth Management for SmartWealth App at Banking Technology Awards
EPAM Systems, a leading global provider of digital platform engineering and software development services, and UBS AG, the world's largest wealth manager, have been awarded for Best Use of IT Private Banking/Wealth Management at the Banking Technology Awards held on December 13, 2017 in London.
Now in its 18th year, the Banking Technology Awards recognize excellence and innovation in the use of IT in financial services worldwide, and the people who make it happen.
UBS and EPAM were recognized for UBS SmartWealth, the digital wealth management tool from UBS. UBS SmartWealth, built from scratch and launched in February 2017, aims to deliver the expertise of UBS to a broader group of investors, who may have been left behind by gaps in the UK financial advice market.
UBS SmartWealth is unique in its competitor set, in that it provides fully automated and regulated financial advice online, as well as both actively and passively-implemented strategies.
Investments are managed by the same global team of experts who manage the wealth of UBS's high-net-worth client base.
"We are delighted to share this award with UBS. UBS SmartWealth demonstrates our commitment to helping the business reimagine the wealth management experience and better engage their clients - new and existing," said Balazs Fejes, EVP & Co-Head Global Business, EPAM. "Our continuous collaboration and focus on innovation with UBS has helped create a completely new user experience in a new target market."
"UBS SmartWealth was built to leverage the immense experience and expertise within UBS for the benefit of a new audience. To offer the very best of UBS, we needed to ensure clients would have online access to fully regulated advice, goal-based wealth planning, and educational tools. Today, we have ticked all those boxes and this award is testament to the strength of our ongoing collaboration with EPAM," said Nick Middleton, Head of UBS SmartWealth, UK.
Winning a Banking Technology Award proves the value of financial institutions' technology investments and showcases their skills, commitment, creativity and execution, and is a valuable recognition of a software provider's products and services.
Free Newsletter Sign-up