Kyriba Celebrates Record Growth in 2016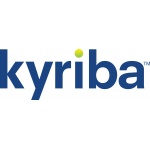 Kyriba Celebrates Record Growth in 2016
Treasury
,
Cloud
,
Risk Management
Kyriba Corp., the global leader in cloud-based treasury, cash and risk management solutions, today announced continued record growth in 2016 with more than 206 new logos. Kyriba now has more than 1,500 clients with more than 40,500 users globally.
"We have achieved another remarkable year, advancing our leadership position with 30 percent year over year growth," said Jean-Luc Robert, chairman and CEO at Kyriba. "We are inspired by the trust our clients have in our secure, cloud-based cash and risk management solutions, which empower finance leaders to protect their assets, and enhance their competitive position in the marketplace. The year ahead looks bright, especially as our partner community accelerates our growth across the globe."
Adding to the momentum of record growth, Kyriba counts marquee clients, industry accolades, new investments, partners and partnerships among its highlights for 2016:
Kyriba gained 206 new logos from small, medium and large marquee clients such as American Express GBT, Eastman Kodak Company, LIXIL, Standard Motor Products, Inc., Suntory, SThree, and Ubisoft.
Kyriba raised more than 25 million USD from new investors to Kyriba Corp., BPIfrance and Mitsubishi UFJ, in addition to renewed funding from existing Kyriba investors.
Kyriba's investment in its Professional Services teams resulted in a record number of GoLives and increased satisfaction in client implementations.
Kyriba added unique Compliance and Fraud Prevention functionalities to address the unprecedented rise of fraud in corporate treasury.
Kyriba named the World's Best Cash Forecasting Solution by Global Finance Magazine and Kyriba's client Spotify awarded International EuroFinance Award for Treasury Excellence.
Kyriba brought to a new level its Payments, Hedge Accounting, and Supply Chain Finance solutions.
Free Newsletter Sign-up