Poland's Bank Millennium Chooses OneSpan to Improve Customer Experience in Corporate Banking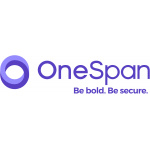 Poland's Bank Millennium Chooses OneSpan to Improve Customer Experience in Corporate Banking
Transaction Banking
,
Payments
OneSpan™, a global leader in software for trusted identities, e-signatures and secure transactions, today announced that Bank Millennium, a rapidly-growing subsidiary of Banco Comercial Português (Millennium bcp), has deployed Cronto® technology to secure transactions while improving the experience for its corporate banking customers.
Bank Millennium has long prioritized implementing innovative technologies that help improve the customer experience. With innovation and customer experience as drivers, the bank selected OneSpan's Cronto technology, a patented visual transaction signing solution that uses a graphical colored cryptogram to encrypt transaction details. Implementing Cronto will help the bank provide a simple and convenient experience for customers, and enable functionality including batch transaction signing.
Cronto helps secure transactions by enabling users to check transaction details like amount and account number before signing the transaction. The technology also helps counter trojans such as man-in-the-browser or man-in-the-middle attacks by establishing a secure connection between the device and the bank. Together, these functionalities help Bank Millennium meet the high security and speed requirements required for corporate banking.
"We chose OneSpan's solution together with our corporate customers" said Director of the Electronic Banking Department at Bank Millennium, Halina Karpińska. "After reviewing what was available in the market against our requirements, we consulted with our customers so they could share their opinion. Based on their feedback, we selected OneSpan."
"Banks are more often considering the importance of customer experience across all banking channels, including corporate banking," said OneSpan Senior Vice President of Global Sales, Dan Dica. "Bank Millennium has chosen not only to address the needs of its customers but also to help future-proof the corporate banking process with OneSpan."
Bank Millennium is one of many financial institutions across Europe using Cronto technology to defend against sophisticated attacks, while meeting the PSD2 requirements. OneSpan recently announced successful deployments with Volkswagen Bank and United Bulgarian Bank that use Cronto to securely sign online transactions.
Free Newsletter Sign-up