paysafecard is a Payment option for PlayStation®Store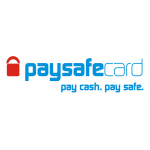 paysafecard is a Payment option for PlayStation®Store
Transaction Banking
,
Payments
,
Infrastructure
paysafecard, the global market leader in prepaid online payments and a member of Paysafe Group plc, is pleased to announce that it is working with Worldpay and Sony Network Entertainment Europe to allow customers to use paysafecard as a payment option for PlayStation®Store (PS Store) on PC, tablets, smartphones and PlayStation®4 (PS4™) in 19 countries* (including Austria, France, Germany, Italy, Switzerland, and the United Kingdom) with more to follow. Once a customer is logged in to their PlayStation™Network (PSNSM) account, they can now top-up their wallet via their paysafecard account.
paysafecard offers its customers a user-friendly, cash-based payment solution, which is perfect for those who do not have a credit or debit card. Commenting on the partnership, Udo Müller, CEO of paysafecard, said: "Partnering with the giants of the digital world is one of our primary goals, which is why I am so pleased by this development. It also serves as recognition of our vision and of our product as a secure and convenient payment method and will make it possible for millions of customers to pay with paysafecard."
*Austria, Belgium, Denmark, France, Germany, Italy, Luxembourg, Netherlands, Norway, Poland, Portugal, Sweden, Switzerland, Slovakia, Spain, Czech Republic, Republic of Cyprus, Republic of Ireland and the United Kingdom.
"PlayStation" is a registered trademark of Sony Computer Entertainment Inc. "PS4" is a trademark of the same company. All other trademarks are property of their respective owners.
Free Newsletter Sign-up