Kombank offers contactless VISA mobile payments powered by MeaWallet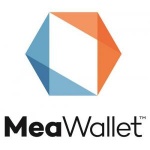 Kombank offers contactless VISA mobile payments powered by MeaWallet
Transaction Banking
,
Payments
MeaWallet technology has enabled customers of the Serbian bank Komercijalna banka, also called Kombank, to perform contactless transactions at POS terminals. The bank launched this new feature on the 2nd February, 2017 to their mobile banking application, KOMePay.
Kombank is the largest state owned bank in Serbia. They have a strong and active strategy with a key focus on digital banking. In an interview published in November 2016 on b92.net, "Digital banking era has arrived", the CEO of Kombank, Alexander Picker stated the following:
Digital banking is the next stage in the development of banking. It is already well-developed in Europe, and even more in the United States. An opportunity for the Serbian banking sector lies in leapfrogging classical banking and going straight for digital banking, because banking should develop in line with the clients' needs (Picker, 2016).
The delivery contract is made between Kombank and Chip Card, a MeaWallet partner in the region. Lars Sandtorv, CEO of MeaWallet, is clear in his vision:
"Local representation in a global market is strengthening our go to market strategy - a combination of local market knowledge and state of the art technology from an independent supplier is one of the keys to success. At present, there is such a tremendous pull in this market for converged wallets, and the pull is still increasing. There is no doubt in my mind, that 2017 will be a fantastic year for contactless payments."
Free Newsletter Sign-up