Barri and TransferTo Team Up to Boost Mobile Money Transfers in El Salvador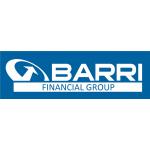 Barri and TransferTo Team Up to Boost Mobile Money Transfers in El Salvador
Transaction Banking
,
Payments
,
Mobile Banking
Barri Financial Group, a US-based money transfer service provider, has signed a strategic partnership with TransferTo, a leading B2B mobile payment network, to enable real-time Mobile Money transfers to Tigo Money accounts in El Salvador. For the first time, Barri customers in the US will be able to send Mobile Money to friends and family living in El Salvador within seconds.
Powered by TransferTo's B2B Mobile Money and Airtime Hub, the partnership will enable Barri to offer its customers in the US a faster, more convenient and secure money transfers to Tigo Money accounts in El Salvador, while helping to drive greater financial inclusion in the country. The service builds upon TransferTo's existing relationship with Barri, which enables the money transfer service provider to offer Mobile Airtime transfers to El Salvador, and all other countries in Latin America.
Today, some 2.5 billion people worldwide are 'unbanked' and do not have access to financial services, according to the World Bank. This is particularly true in developing markets, such as El Salvador, where people are more likely to have a mobile phone than a bank account. This is changing, thanks in large part to the introduction of Mobile Money services, which are enabling users to save, spend and store money using a mobile phone, while offering a safer and more secure alternative to cash.
The partnership comes two months after TransferTo partnered with Millicom, the parent company of Tigo Money, to scale up its Tigo Money brand in Central and South America. Tigo Money allows millions of customers to send and receive money domestically, and receive money internationally. Tigo Money's customers can pay bills, use Phone-to-Phone (P2P) services and self-top ups, and make merchant payments via Tigo Mobile Money using a smartphone app or via the Tigo Money USSD service.
Eric Barbier, CEO of TransferTo said, "We are excited to be expanding our relationship with Barri to help them provide their customers with fast, secure and fully compliant Mobile Money services, while furthering the reach of Mobile Money in El Salvador. The TransferTo B2B mobile payment network enables Barri customers to transfer funds instantly to El Salvador and use them securely from the Tigo Money Account."
Alberto Laureano, CEO of Barri added: "This partnership will complement our already solid remittance offering to El Salvador, our second largest corridor. This service will help reduce the levels of unbanked people in the country, and it will accelerate financial inclusion in a country that greatly needs it."
TransferTo's B2B Mobile Money and Airtime Hub provide a dedicated, scalable and fully compliant solution for financial institutions to connect to and transact with mobile operators. Through a single connection, TransferTo enables financial institutions to transact with millions of Mobile Money accounts worldwide, and offer transfer small amounts of prepaid mobile credits, across borders. Regulated by the Financial Conduct Authority in the UK as an Authorized Payment Institution, TransferTo Mobile Financial Services Ltd., trading as TransferTo, provides its partners with assured compliance for all relevant regulatory standards.
Free Newsletter Sign-up