The B2 Group Named Global Finance Product Innovator for Transaction Services in 2016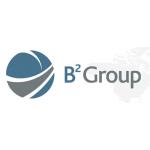 The B2 Group Named Global Finance Product Innovator for Transaction Services in 2016
Transaction Banking
,
Financial
,
Infrastructure
The B2 Group, provider of financial systems integration solutions, has won the title 'Product Innovator' for Transaction Services in the prestigious 2016 Global Finance awards in recognition of its advanced Multi-Bank Integrator™ automated banking platform for corporate cash and treasury management.
Multi-Bank, officially launched in February 2016, offers corporate treasurers powerful cash management and cost saving capability by integrating seamlessly with TMS or ERP systems, linking them automatically with the core systems of almost any bank. Fully integrated file processing provides complete STP automation, with a screen-based portal for monitoring real-time outgoing payments and incoming bank statements, as well as real-time alerts (e.g. when a bank doesn't send a statement on time), up-to-the-minute reporting on different cash positions views (e.g. by bank, account, subsidiary, or territory) and bank services such as cash pooling. A real-time FX capability also enables consolidated reporting by local currency and grouping of account positions by a single reserve currency. Multi-Bank is available to install and run on-site at the corporate's data centre or as a fully hosted service, and with B2's ability to connect to numerous banks around the world, new banking relationships can be established quickly and easily.
"I am delighted that B2 has received this award, which reflects the very positive market reception we received from our corporate clients and partner banks when launching Multi-Bank, as well as providing a market 'thank you' for the outstanding efforts of the B2 team in rapidly developing and delivering this world-class platform. Multi-Bank's success has thus far exceeded our expectations and this award further emphasises that success", comments Phil Boland, CEO, The B2 Group.
Early adopter clients and partner banks are now live on Multi-Bank, with a roll-out to further partner banks in several territories, especially Europe and Africa, currently underway. B2 staff will be available to give an in-depth view of the advantages the service can offer companies wishing to automate banking relationships at the forthcoming ACT Conference in Liverpool between 18 and 20 May. Visit B2's stand 93 at ACT or contact Anthony Campbell at The B2 Group for more information.
Honourees (including The B2 Group), for the Global Finance Transaction Services and other category Innovator Awards will be recognized at Global Finance's Digital Bank Conference and Awards on October 18th in London. A full innovators report will also be published in Global Finance Magazine in June.
Free Newsletter Sign-up