Avaloq recognised as a Leader in 2018 NelsonHall Evaluation & Assessment Tool for Wealth and Asset Management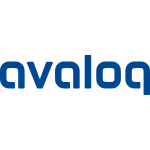 Avaloq recognised as a Leader in 2018 NelsonHall Evaluation & Assessment Tool for Wealth and Asset Management
Transaction Banking
,
Banking
,
Core Banking
,
Online Banking
The Avaloq group, the international fintech company and leader in the development and operation of core and digital banking software, has been recognised by NelsonHall as a Leader in its 2018 Wealth and Asset Management NEAT (NelsonHall Evaluation Assessment Tool).*
NelsonHall, the leading global IT and business services analyst firm, has recognised Avaloq as a leading vendor in its Wealth and Asset Management NEAT to support customers' operations with a range of advanced technical and delivery services.
It further acknowledged Avaloq as a Leader in three sub-categories included in its Wealth and Asset Management NEAT:
New Digital Banking Models: ability to support clients adapting their operational delivery to pursue digital business models
Professional Services: ability to deliver consulting, design, implementation and support services
Software as a Service (SaaS), cloud and business process service (BPS) delivery
NelsonHall identifies vendors as Leaders that demonstrate a high ability relative to their peers to deliver immediate benefits to clients as well as meet clients' future requirements.
Jürg Hunziker, Avaloq's Group CEO, says, "We are very happy to have been named as a Leader in NelsonHall's 2018 Wealth and Asset Management NEAT. This is a strong endorsement of our services strategy, which is enabling a growing number of financial institutions to operate at highest levels of efficiency by means of increased automation, end-to-end digitised processes and enhanced agility."
Andy Efstathiou, Research Director for Banking Sourcing Services at NelsonHall, said "Avaloq has a wealth and asset management operations services business which is focused on platform-based SaaS and BPaaS, delivering a high degree of STP and automation. Avaloq helps wealth and asset managers and private banks to modernise their platforms and business models to remain viable in the financial services industry. The NelsonHall vendor evaluation found Avaloq to be a leader in terms of their ability to deliver immediate benefit to clients and meet future client requirements."
Free Newsletter Sign-up