Ullink upgrades its leading FIX engine to Version 8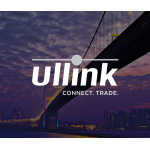 Ullink upgrades its leading FIX engine to Version 8
Ullink, a global provider of electronic trading and connectivity solutions to the financial community, today announced a new release of its leading FIX engine, UL APPIA. Version 8 of UL APPIA adds support for generation and processing of microsecond granularity timestamps and new FIX tags, recently ratified by the FIX Trading Community, which must be sent along with electronic orders to support MiFID2 trade and transaction reporting requirements.
The FIX protocol has become the standard for electronic messaging in the capital markets industry, especially for transmission of client order details to sell-side counterparts and to trading venues. MiFID2 materially impacts these flows, requiring extensions to current versions of the protocol. As a Premier Member of the FIX Trading Community, Ullink has participated in the FIX working groups to help define the extensions to the FIX protocol and to provide the necessary support in its FIX engine, UL APPIA.
UL APPIA version 8 supports generation and validation of new tags and the extended tag value sets. Protocol extensions are delivered as data dictionaries and validation rules are available for FIX 5.0 and earlier versions of the protocol. APPIA 8 also generates and validates timestamps to microsecond precision, but remains backward-compatible with current protocol versions as well as the new MiFID2 extensions.
Speaking of the release, Richard Bentley, Ullink's chief product officer, said, "UL APPIA is one of the leading and most widely-deployed FIX engines, offering best-in-class load balancing, 3-DES encryption security, low latency and high availability for buy / sell-side firms and trading venues, and to FIX-enable in-house and other vendor software applications. With the extensions in version 8, we enable clients to remain compliant with regulations and ensure all FIX messages are well-formed with the data required for MiFID2 regulatory reporting."
The UL APPIA suite comprises the APPIA FIX engine, TradeScope FIX Monitoring dashboard and the advanced configuration, extension and validation tool, ABC. It can be delivered as an enterprise or fully-managed hosted service.
Free Newsletter Sign-up