Trillium and Sterling Trader Collaborate to Enhance Post-Trade Surveillance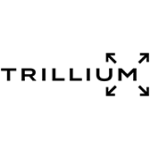 Trillium and Sterling Trader Collaborate to Enhance Post-Trade Surveillance
Trillium and Sterling Trader announced a partnership today to allow Sterling Trader's equities and futures customers to monitor their order flow for spoofing and layering using Trillium's Surveyor platform.
Sterling Trader is the most widely used professional trading platform in the industry for trading equities, options, and futures.
Surveyor is a post-trade surveillance and analytics platform that uses full depth-of-book direct feed market data to detect spoofing, layering, and other forms of market manipulation. Surveyor is also used by traders and order routing professionals to review and optimize order routing strategies.
Starting today, Sterling Trader customers can review and analyze their order message data in Surveyor without any additional connectivity.
"We are happy to be able to offer Surveyor to Sterling's broad portfolio of customers," said Barry Schwarz, CEO of Trillium. "It is a very powerful tool, and if they are anything like our other customers, they will wonder how they managed without it."
"Sterling is always on the lookout for new ways to provide our customers with the best tools available for trading and trade surveillance," said Jim Nevotti, President of Sterling Trader. "Trillium has really built an outstanding product and we are looking forward to delivering it to our customers."
Free Newsletter Sign-up