Trayport's Broker Trading System Selected by Balkaner Enerji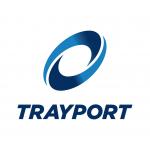 Trayport's Broker Trading System Selected by Balkaner Enerji
Trayport, a leading provider of energy trading solutions to traders, brokers and exchanges worldwide, announced today that Balkaner Enerji has chosen Trayport's GlobalVision Broker Trading System (BTS) for its OTC trading operations in the Turkish power market.
Trayport's BTS has proven itself to be the preferred hybrid e-broking system in energy markets. The Trayport BTS offers brokers access to a growing network of traders using Trayport's trading technology. As an award-winning, multi-asset class electronic trading platform with a sophisticated matching engine and customisable front-end, the BTS is designed to enhance broker voice operations and facilitate an electronic hybrid brokerage model for OTC markets supporting an aggregated trading model.
Balkaner Enerji was established in 2010 as a specialist OTC energy broker based in Ankara and now has a client base spread across Turkey. During this time there has been continued deregulation of the Turkish Power market in which Balkaner has become a prominent market operator.
"The evolution of the Turkish power market has reached a stage where trader requirements are now closer to those in Europe," said Kerem Balkaner, founder and CEO of Balkaner Enerji. "They are developing cross-border trading relationships and have expectations that their trading screens will connect both to the Turkish and broader European markets. We strongly believe that working with Trayport, the market leading platform in Europe, will allow us to better serve our domestic clients and as markets develop European traders looking at Turkey."
"We are excited that Balkaner has chosen Trayport for its broker trading solution. We continue to work closely with key market participants including Balkaner to support the Turkish energy and the broader regional market," said Paul Constantinou, Regional Sales Manager at Trayport. "With the increasing adoption of Trayport's aggregated trading platform by the leading Turkish energy trading companies the market is well placed to develop in terms of liquidity and asset classes."
Free Newsletter Sign-up