Trading Technologies Expands TT Platform to London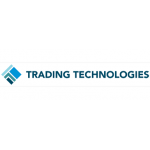 Trading Technologies Expands TT Platform to London
Today Trading Technologies International, Inc. (TT) reported that its TT futures trading platform now has execution and connectivity services through Interxion's London data center. This move strengthens TT's presence in Europe, improving the platform's accessibility and providing users with regional resiliency and enhanced performance.
Through Interxion's London data center, the TT platform now provides co-located access to the London Metal Exchange (LME) as well easy access to additional markets with points of presence in the data center, including ICE Futures Europe, Euronext and the Dubai Gold and Commodities Exchange (DGCX), with Nasdaq Nordic Derivatives coming soon. Combined with access to a large number of ecosystem partners and customers, the London presence lowers the user's overall market access cost.

With this rollout, partners are now able to peer with the TT platform via cross-connect or extranet providers that maintain points of presence in the data center. Additionally, the TT Reserve and TT Prime premium services are now accessible in Europe, allowing traders to run automated trading decisions on dedicated servers within the data center.

The new London presence also completes TT's global resiliency in Europe, with London serving as a regional backup for services hosted in TT's Frankfurt data center. Failover between London and Frankfurt is a low-impact event to customer business—TT users can take advantage of the low-latency connectivity between TT's European data centers with round-trip times of sub-nine milliseconds.

"The addition of the London data center is critical to our long-term resilience and performance objectives for the TT platform," said TT CIO Mike Mayhew. "TT users will see a significant performance improvement when accessing regional markets through the London environment, and ecosystem partners can take advantage of lower-cost access to the TT platform."

"We look forward to offering our clients colocation at LME and connectivity to DGCX on the TT platform,'' said Andrew Woodward, Director of Berkeley Futures Ltd. "With TT's new connectivity and execution services in London, we expect our clients will achieve even lower latency and higher levels of performance from trading on the world's major exchanges through TT. This will be particularly beneficial to our arb and algo traders.''

This is just one part of TT's comprehensive efforts toward expanding the company's hosting presence around the world, which will positively impact the performance of both the TT and X_TRADER® platforms. In addition to London, TT plans to open data centers in Hong Kong and Tokyo this year and make other enhancements to its global infrastructure in the Asia/Pacific region.
Free Newsletter Sign-up