Tagetik Shows how the Organizations Can Replace Multiple Technology Systems With a Unified Financial Performance Platform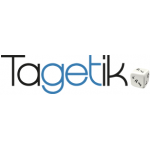 Tagetik Shows how the Organizations Can Replace Multiple Technology Systems With a Unified Financial Performance Platform
Trading Systems
,
Payments
,
Risk Management
Tagetik's Upcoming Progressive CFO Webinar Highlights How Caisse des Dépôts et Consignations Unified Its Highly Complex Financial Processe. Mathias Guerin, Deputy CEO And Finance Director Of I-CDC, Details how the Organization Replaced Seven Technology Systems With a Unified Financial Performance Platform; Improved Reporting, Reduced IT Support, and Detailed Auditability Among Benefits Realized.
Tagetik, a visionary leader in global performance management software solutions, will host the webinar, "The Unification of Financial Processes to Improve Control in the Office of Finance," the latest presentation in Tagetik's popular Progressive CFO™ monthly series, on Wednesday, July 6, at 9 a.m. Eastern Time/ 3 p.m.Central European Time. The webinar's guest presenter is Mathias Guérin, deputy CEO and finance director of Informatique-CDC (I-CDC), the organization responsible for operating and maintaining technology solutions for Caisse des Dépôts et Consignations (CDC) and its many subsidiaries.
In 2012, Guérin's team led a selection initiative to identify a solution that would support the diverse financial needs and processes of its many decentralized businesses , as well as the CDC's centralized management objectives and the detailed auditing and reporting requirements of the organization. After extensive evaluations, the I-CDC selected Tagetik's Financial Performance Platform™.
Vincent Salmon, vice president of professional services for Tagetik France, will direct the conversation. The 30-minute interview will touch on:
The unique financial management challenges of the CDC and its subsidiaries;
The critical importance of flexibility and modularity for progressive implementations and for local and centralized control;
The benefits a centralized database and financial platform bring to a highly diverse and complex business model;
The migration path taken to move the organization from seven systems to a single unified solution;
The training and adoption process, which impacted approximately 200 accounting departments.
We've certainly seen significant time savings, improved data consistency and auditability, and reduced ownership costs. But one of the biggest advantages we've gained is having a solution that gives local entities the control and flexibility they need to effectively manage their businesses, while simultaneously supporting the CDC's centralized management objectives and the very complex compliance reporting requirements we must address," said Guérin.
"Given its incredible business complexity, the CDC's migration to a unified financial platform is particularly impressive," said Salmon. "This webinar will highlight important considerations and best practices that would benefit any company considering a similar transition."
Free Newsletter Sign-up