Rival Systems Reveals Mobile App for Rival Risk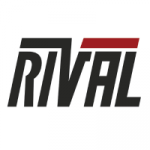 Rival Systems Reveals Mobile App for Rival Risk
Trading Systems
,
Risk Management
Rival Systems (Rival), an award-winning provider of trading and risk management software, today announced the introduction of a secure mobile app for the firm's Rival Risk platform. The app, available for iOS and Android-based phones, is designed to optimize the functionality of the risk management platform for users who need access to their data from anywhere at any time.
Introduced in 2015, Rival Risk is the first real-time, fully hosted, HTML-5 based risk platform to bring enterprise risk management capabilities across trading platforms and clearing firms. The new mobile app gives risk managers an accurate and easy-to-read view of the real-time risk and profit-and-loss of the entire firm, with the ability to drill down to individual accounts and instruments and to filter by trading group, product or a variety of other factors.
Rival Systems CEO Robert D'Arco said: "We've built a custom mobile framework and introduced the Rival Risk app as an important first step in our plans to ensure that all users in the Rival community can benefit from our full risk management and trading functionality wherever they may be. Like most of our offerings and upgrades, this app is a direct result of client feedback. We're committed to expanding our feature set to ensure users have the tools they need as the financial markets and technology evolve."
With the release of the Rival Risk mobile app, the firm is building on the platform's success over the past year. In 2016, Rival Risk won the FOW International Award for Best New Technology Product – Risk Management and attracted new enterprise users, including large proprietary trading firms Lupo Futures and Gator Trading.
Free Newsletter Sign-up