Revista Messaging Repository Launches in UK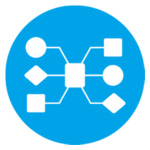 Revista Messaging Repository Launches in UK
Trading Systems
,
Compliance
Today sees the official UK launch of Revista Systems; a new firm created to support the specialised communications needs of the financial services community.
At the same time, the company is also delighted to announce the availability of Revista CCM, a unique communications convergence management solution which seamlessly links and tags all relevant voice, intercom, hoot, mobile, chat and other electronic mediums via a simple, intuitive user interface. The business is led by Umesh Patel, who mostly recently established and ran ICAP's RESET bond business. Revista System is a subsidiary of CSF Capital, a Melbourne based family office, led by serial entrepreneur Andrew Robinson.

Revista CCM, available as a private cloud or a SaaS solution, integrates quickly and easily with existing communications infrastructure to structure and link metadata to and create a structured record management repository. Improved workflow and automation capabilities facilitate the instant and accurate linking of every relevant interaction related to enquiries and trades from inception to settlement.

With the MiFIDII deadline looming, surveillance and compliance teams, sales and business managers have access to a highly adaptable and cost-effective solution which significantly improves transaction communications scrutiny and overall efficiency and productivity. Revista CCM is a non-disruptive solution which can be up and running very quickly with a flexible range of options from micro-service deployment to multi-channel integration. APIs, automation and CRM integration reduce manual intervention, accelerating regulatory compliance capabilities and facilitating improved business productivity. Its inherent design is highly flexible and is appropriate for both buy and sell side financial firms.

Umesh comments, "Under MiFID II, although yet to be confirmed, it is very likely that financial firms will only have 48 hours to provide complete evidence of all communications relevant to any business or trading transaction that is under investigation. This mandate applies equally to both internal and external interactions. Without Revista's comprehensive linking and tagging capabilities this is very difficult to achieve, and currently it's highly likely very few firms would be able to comply with this non-negotiable, time sensitive demand."

Umesh concluded, "The impact of increased regulation, together with changing technology is transforming the way financial firms conduct their business and MiFIDII is just another agent of change. We believe Revista has created a truly unique, highly configurable solution which not only satisfies the immediate regulatory requirements, but also enables business users to accommodate both clients' preferred interaction channels and the new demands of regulators."

Andrew Robinson, Co-Founder and Executive Chairman of Revista Systems, said, "We are delighted that someone of Umesh's calibre and experience has agreed to join us to lead the business in London. Our principle for this important market is Communications Convergence Management (CCM) and our goal is to provide a competitively priced, agile system which helps financial firms to achieve their market conduct and productivity goals. We are already engaged in conversations with a number of financial institutions, and very encouraged by the genuine interest these have generated."
Free Newsletter Sign-up