Portware Partners with Foreign Exchange Professionals Association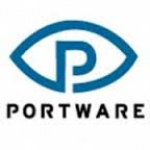 Portware Partners with Foreign Exchange Professionals Association
Portware, a FactSet Company and a leading global provider of multi-asset trade automation solutions powered by artificial intelligence, today announced it has joined the Foreign Exchange Professionals Association (FXPA).
Launched in 2014, the FXPA is designed to engage key regulators and policymakers to advance a sound, liquid, transparent, and competitive global currency market.
As a Supporting Member, Portware will help drive the global FX regulatory reform conversation, construct execution frameworks for FX, and collaborate with other thought leaders on key FX issues and market challenges.
"We are pleased to join the FXPA and support its commitment to improving FX industry standards and practices through education, research and advocacy across the globe," said Christopher Matsko, Head of FX Trading Services, Portware. "Membership in the FXPA gives us a unique opportunity to contribute Portware's insights and perspectives to the global regulatory reform dialogue and help represent the best interests of the FX community worldwide."
Portware has been at the forefront of FX innovation for over a decade. Portware FX offers a real-time, aggregated view of the entire foreign exchange marketplace through a single, fully customizable, broker-neutral front-end. Leading asset managers and hedge funds worldwide have deployed Portware FX to help meet their most complex trading requirements. Portware FX aggregates liquidity from global providers, including banks, ECNs, and interdealer platforms, equipping FX traders worldwide with a full range of strategies and order routing destination options.
Free Newsletter Sign-up