OTC Markets Group Welcomes InsCorp to Trade on the OTCQX® Best Market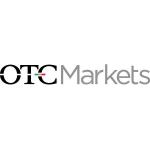 OTC Markets Group Welcomes InsCorp to Trade on the OTCQX® Best Market
OTC Markets Group announced InsCorp has qualified to trade on the OTCQX® Best Market.
InsCorp, Inc. begins trading today on OTCQX under the symbol "IBTN." U.S. investors can find current financial disclosure and Real-Time Level 2 quotes for the company on www.otcmarkets.com.
"We are pleased to welcome InsCorp to the OTCQX market," said Jason Paltrowitz, Executive Vice President of Corporate Services at OTC Markets Group. "Trading on OTCQX will allow InsCorp to provide an efficient trading market for its existing shareholders as well as a transparent platform to expand its investor base and visibility in the U.S. market. We wish InsCorp continued growth and success."
"Enhancing options for shareholder liquidity has been a strategic objective of ours, and having access to the OTCQX market is a significant development for our company and its investors," said Jim Rieniets, President and CEO of INSBANK (InsCorp's subsidiary bank). "It's an appropriate step for our growing company, for which recent years' growth and earnings provided support to a $13 million capital raise earlier this spring. We anticipate that the OTCQX market will further expand our shareholder base with investors seeking shares in quality community banks."
Hovde Group, LLC serves as InsCorp's Corporate Broker on OTCQX, responsible for providing professional guidance on OTCQX requirements and U.S. securities laws.
InsCorp is the holding company and parent company of InsBank, Inc., originally named Insurors Bank of Tennessee (IBOT), a community bank serving individuals and small businesses throughout Tennessee. InsBank is the parent company of InsBank Finance, Inc. and Finworth Mortgage, LLC.
Free Newsletter Sign-up